TOMMY LEE Shares DONALD TRUMP and PUTIN's BOHEMIAN RHAPSODY Cover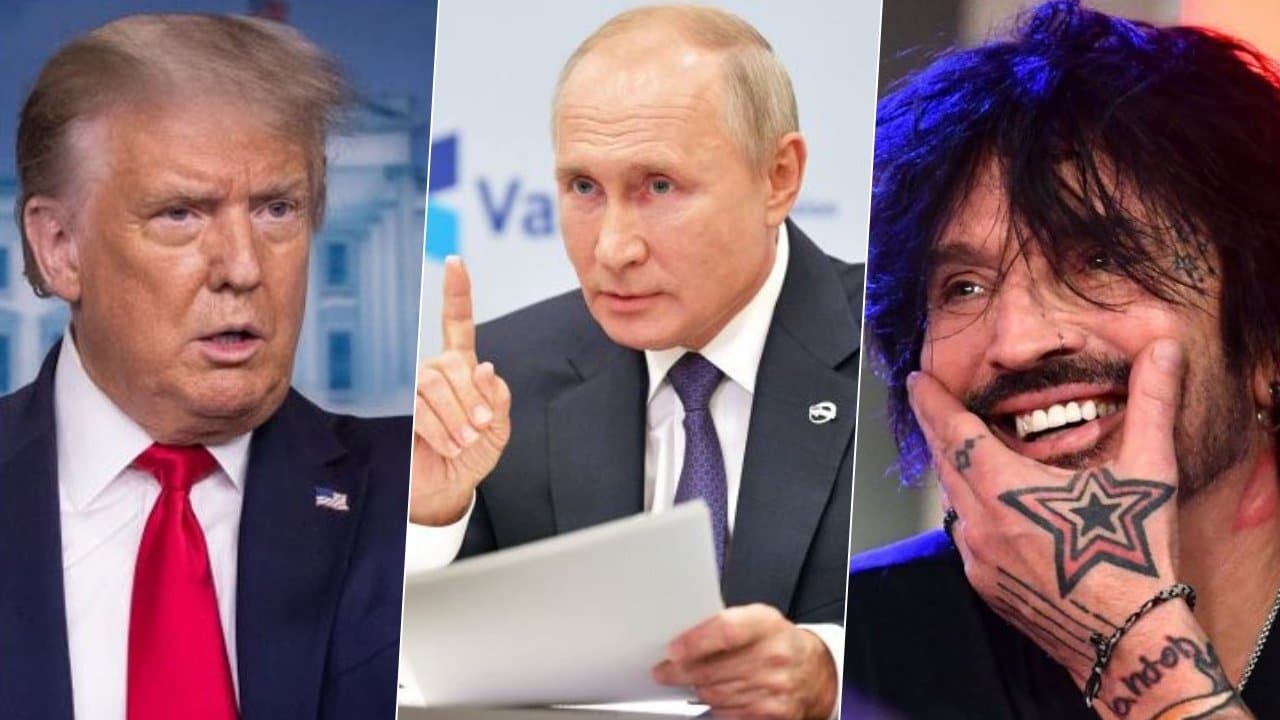 The 58-year-old DJ, songwriter and solo artist Tommy Lee, known for the drummer of the heavy metal band Motley Crue, posted a new post about the current president of United States, Donald Trump, and revealed a fan-made video of his and the current president of Russia, Vladimir Putin.
As some of those might know who follows Tommy Lee on social media, he posts videos and photos about president Donald Trump almost every day. This time, he shared a fan-made video of him and Putin to make fans laugh.
In the Instagram story shared by Tommy Lee, Donald Trump and Putin was covering the rock giants Queen's 'Bohemian Rhapsody,' which was taken from the band's fourth studio album. While Putin was playing a piano, Donald Trump singing the song.
Tommy Lee shared the video by writing nothing.
Watch Donald Trump and Putin's Queen's 'Bohemian Rhapsody' cover below.