Ted Nugent Says Meat Loaf Was 'A Defiant Son Of A Bitch': "That's Why I Loved Him"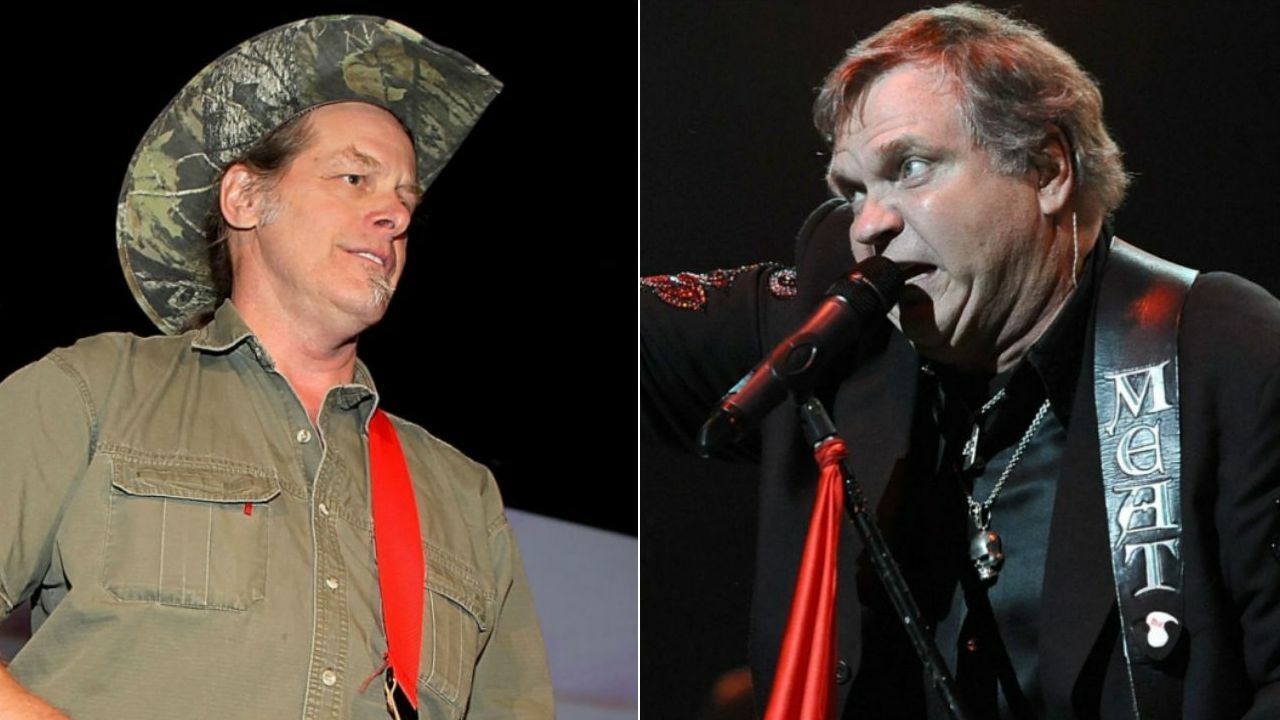 The world-class rocker Ted Nugent has paid his tribute to the legendary rock musician Meat Loaf and defined his music, saying that Loaf was a defiant musician and was a shining light of decency and work ethic.
The American artist Meat Loaf was a huge singer for rock music who gained international fame with his powerful voice. Throughout his successful career, Meat Loaf released 12 studio albums, 5 live albums, 7 compilation albums, and more stuff. Debuted in 1977 with his Bat Out Of Hell, the musician had released his latest solo studio album in 2016, named Braver Than We Are. As some of you know, Meat Loaf's Bat Out of Hell trilogy helped him to reach his success.
After Meat Loaf passed away on January 20 at the age of 74, the rock and roll community was saddened deeply. Numerous rock artists and fans, including Brian May, Slash, Scorpions, Bruce Kulick, David Draiman, and Dino Cazares, have paid their tribute to the late music legend. In addition to those rockers, Ted Nugent was one of those who sent respectful words in honor of Meat Loaf.
Ted Nugent has mentioned Meat Loaf during his new interview with The Joe Piscopo Show. During the interview, Nugent touched on his unique memories with Meat Loaf, the late artist's personality, and his music. At first, Nugent admitted that Meat Loaf was a shining light for rock music.
"This guy was so gifted," Nugent said. "And more important than that, he was a funny son of a bitch. He was such a shining light of just good will and decency and the work ethic.
"I cannot rave enough about what Meat Loaf epitomized for life, liberty and pursuit of rock and roll happiness. What a driving force of nature he was."
Ted Nugent Said He Loved Meat Loaf's Defiant Side
Later then, Nugent continued by touching on Loaf's music. Recalling their studio moments with Meat Loaf and producer Tom Werman, Ted Nugent stated that those moments were an orgy of laughter. He also said Meat Loaf had a defiant side, and that's why he loved him.
"I have a flood, a tsunami, a bombardment of incredible, funny, outrageous, bellyaching laughter moments," Nugent continued. "'Cause if you're not having fun with me, you're weird.
"And everybody, especially Meat Loaf… He spent enough time in Detroit to learn the importance of cockiness, and he was very good at his cockiness. He was right up there with you and me, Joe.
"But every day in the studio… Number one, because we were all clean and sober, so our humor, our laughter, our passion, our work ethic was united to deliver the ultimate musical performance.
"So between me and Meat Loaf and [producer] Tom Werman and everybody in our team, it was an absolute orgy of laughter. But once the recording button was hit, it was serious, serious business without losing the sense of humor and the passion and the outrageousness, and, more important, the defiance.
"What defines Meat Loaf's best music? He was a defiant son of a bitch, and I love him for that. And that will always be with us."
Meat Loaf's saddened passing was confirmed by the musician's family with a Facebook post on Thursday night (January 20). According to reliable sources, the cause of death of Loaf was related to COVID-19. He was seriously ill with the disease days before his death.
"Our hearts are broken to announce that the incomparable Meat Loaf passed away tonight surrounded by his wife Deborah, daughters Pearl and Amanda and close friends," Loaf's family wrote in the social media post.
"His amazing career spanned 6 decades that saw him sell over 100 Million albums worldwide and star in over 65 movies, including 'Fight Club,' 'Focus,' 'Rocky Horror Picture Show' and 'Wayne's World.'
"'Bat Out of Hell' remains one of the top 10 selling albums of all time. We know how much he meant to so many of you and we truly appreciate all of the love and support as we move through this time of grief in losing such an inspiring artist and beautiful man.
"We thank you for your understanding of our need for privacy at this time. From his heart to your souls…don't ever stop rocking!"