Disturbed's David Draiman Admits An Unheard Fact About 'Down With The Sickness'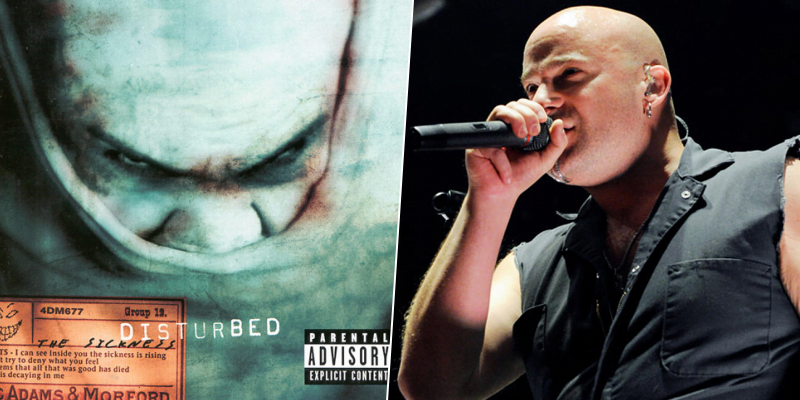 In a new appearance with Heavy Consequence, the American heavy metal band Disturbed frontman David Draiman talked about the band's debut album The Sickness and revealed a rare-known fact about it.
While he talks about the album, David Draiman has admitted that no one in the band thought that Down With the Sickness, taken from The Sickness, would become arguably Disturbed's biggest hit ever.
"We always felt the way we did about Stupify," he said. "That's why we pushed very hard for it to be the first single.
"To be honest with you, none of us, and I repeat, none of us – I don't care what anybody tells you… if they tell you otherwise, they're bold-faced liars [Laughs] – none of us ever intended for 'Down with the Sickness' to be a single.
"We never in a million years thought it would get through because the subject matter was so dark and abrasive and the language in it. We thought there was no way! But the 'Ooh-wah-ah-ah-ah' that was heard around the world got it there. [Laughs]"
He continued: "I think radio ended up making their own edits, and they fell in love with it and made it work. We knew what tracks from the record we got the biggest response from, live, and those were always the ones we thought could be the biggest contenders for singles.
"'Stupify' was one. 'Down With the Sickness' was another [ultimately released as the second single], even though we didn't think it would happen. [Fourth single] 'The Game' and [third single] 'Voices' – those were some of them.
"There was another one, the first song we wrote together called 'Want' that I felt could have been a single, but it never saw that opportunity."
Disturbed released its debut album The Sickness on March 7, 2000, via Giant and Reprise Records.
The 46-year-old American singer David Draiman has joined Disturbed in 1996.