Queen's Brian May Mourns Diego Maradona By Admitting A Rare Fact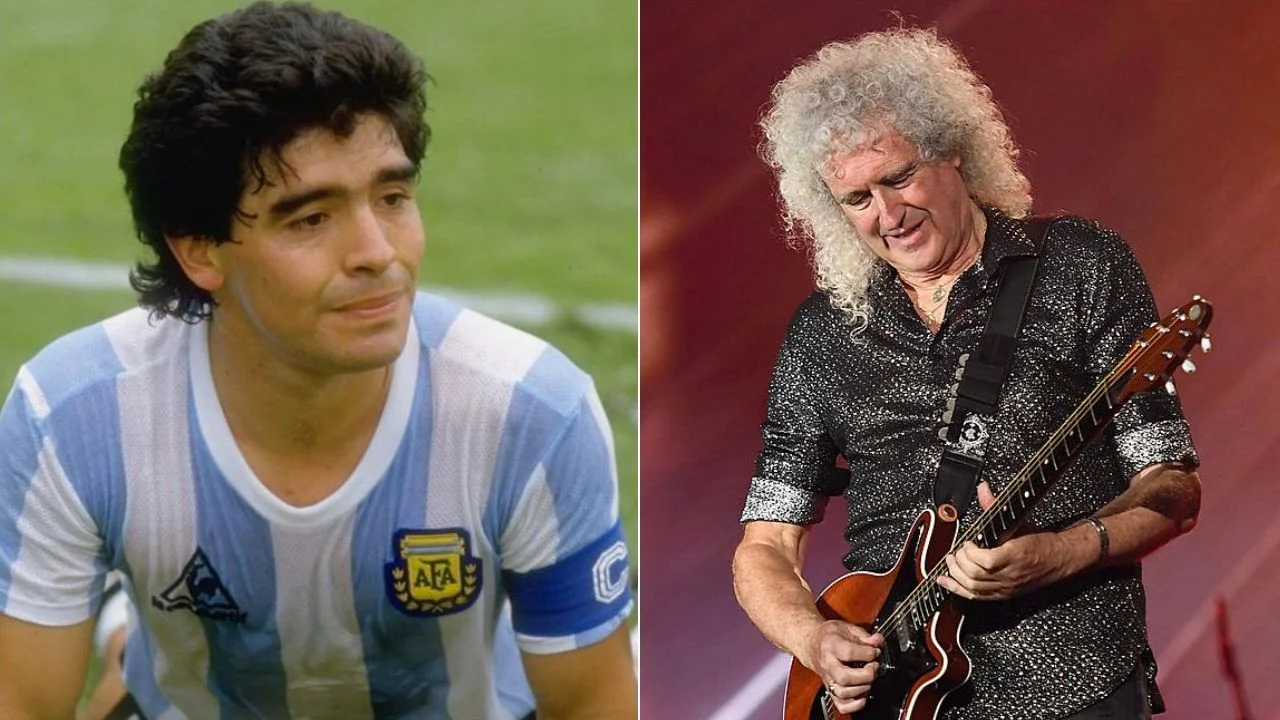 With the recent news shared on social media, it was confirmed that one of the greatest football players, Diego Maradona, has passed away. He was 60, and according to his spokesman, Diego Maradona died due to a heart attack.
Recently, Queen guitarist Brian May has added a new photo to his official Instagram page to mourn him and paid his tribute, using a rarely known photo. In the photo, Queen legends were posing with Diego Maradona, and they were quite young.
In the letter, Brian May stated that he was a great talent and that he was upset deeply. Brian May also admitted a rarely known fact about the photo and said that Diego Maradona was wearing his t-shirt that night.
Brian May said: "Half Angel, Half Devil, they said … and all genius. Greatest Of All Time ? I wouldn't know. But a wonderful talent. We enjoyed spending time with him when we played Velez Sarsfield Stadium, Buenos Aires in 1981. And he came on stage with us, to a massive roar. And that's my T-shirt he's wearing here … bless him. RIP DIEGO MARADONNA. Too young. So sad. Wish I could have got my heart specialist to him to save him like I was saved. Bri."
You can find the photo below.