Phil Demmel Says Joining Slayer Pushed Him Into Reality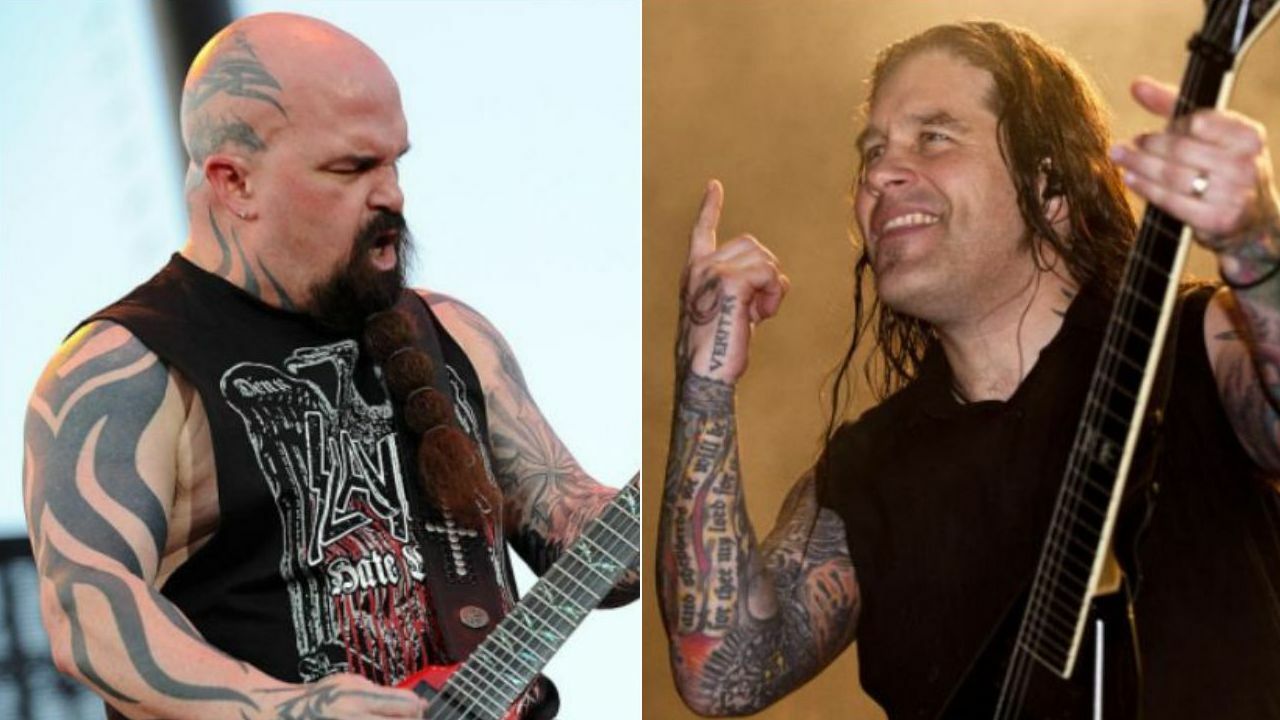 In a new interview with Knotfest, the talented guitarist Phil Demmel has recalled his tenure with the thrash metal band Slayer and revealed that joining the band pushed him into reality.
As you remember, Phil Demmel received a "mind-blowing" text from Slayer star Kerry King in 2018. The band needed a guitarist for their remaining stages during their 2018 European tour after Gary Holt flew home because of his father's illness.
Talking about his joining Slayer, Demmel had previously said that joining Slayer saved his musical career. He'd joined the band in under 24 hours he left Machine Head at the time.
Recently, he has once again recalled his joining Slayer and said that they pushed him into reality in some way.
When the interviewer asked, "Leaving Machine Head, you were talking about being a little in self-doubt in the talent. Does all of this help you out on that side of it?" Demmel revealed:
"Yeah, it has. It's pushed me a little bit, in 16 years of doing something, I got a little complacent probably in my playing and my attitude towards playing, and took things for granted.

"And as you come down to a microscope and as I'm tracking myself, it's like, 'Well, yeah, that ain't good enough.' And have pushed myself in that direction.

"So I think that there is a lot of validity to some of that doubt or whether I had it. Doing the Slayer thing really pushed me into reality, and like, 'Fuck, you're out of your comfort zone, you're stepping into this legendary spot and you need to pay that respect.'

"And maybe I was guilty of not doing that previously and learning some of the stuff in Machine Head. Can't look back in that sense but move forward in the sense that a lot of the stuff that I've been doing."

"I'm learning 'Loss of Control' to play with Billy Sheehan and Jeff Scott Soto, and learning an Eddie solo, and learning any solo to play… This hasn't been released yet and I'm not sure if I'm supposed to say anything but I don't think that it is a problem.

"I was supposed to play the Bloodstock Festival with Devin Townsend and do some shows with him, and so I learned his set leading up and to the point where the UK just wasn't letting Americans in, and I wasn't going to be able to make the deadline."