Pantera Bassist Reveals What He Did When Dimebag Was Murdered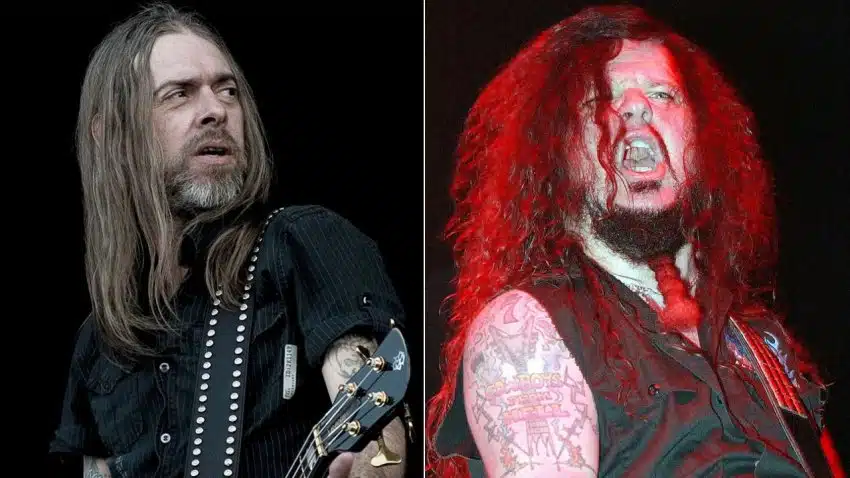 Rex Brown, the bassist of the heavy metal band Pantera, recalled how he behaved when his bandmate Dimebag Darrell was murdered and said he had to keep working to get his head together.
As some of you might know, Dimebag Darrell was murdered by a deranged fan on December 8, 2004, at the age of 38. He was beloved by many Pantera fans and rock & roll music listeners.
Recently, his former bandmate Rex Brown was asked what he did when Dimebag Darrell was murdered. Rex Brown said:
"After Dime got murdered, instead of going to someplace like freaking Wyoming or somewhere and get my head together, I had to keep working.
"I moved out to California and I just used a different name, and I played on probably 50 records at Ocean Way [Studio] – that was our favorite room to work.
"I've always kept busy, and then Down came right after that, did that for another six years; and then Kill Devil Hill, and then finally about the end of that I've been doing this on the road for, damn, near 30 years.
"And I was just burnt, I mean, I got to get home and like – what does the grass feel like, underneath your toes, you know? My kids were about 14, I just said, 'I've got to take two years off.' And eight months later I was back in the studio somewhere.
"That's just always been my deal. Since then, I haven't been back on the road except for one European tour in 2017.
"I miss the camaraderie of playing with guys in a room and jamming, I do plenty of that, but I don't miss all the grinding 22 hours of the day, sitting around, wondering what's in the fridge, what you're gonna eat.
"I don't miss that at all, so I think I've done my time in hell, and we've got some things in the coffer that are looking good as soon as things open up. It's about safety for everyone – for me, it is, I don't want to get anybody sick."
Here's the interview: