Nita Strauss Shares a Poignant Message for Australia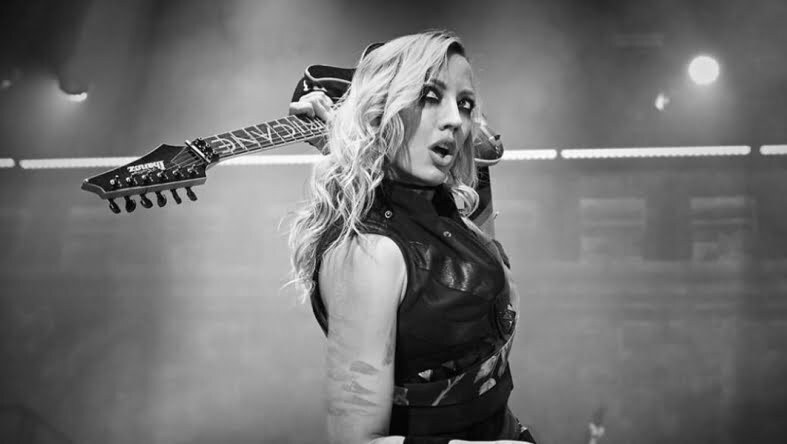 American musician Nita Strauss, the current touring guitarist for Alice Cooper, has just sent a poignant message through her social media account and stated that she was incredibly saddened for the horrendous fires in Australia.
In the photo she shared, Nita was laughing, but said that she was deeply sad and she didn't have an unhappy photo in Australia for share. Also, as she explained in the article, Nita said that she put a donation link to her Instagram Story and that they could support it by swiping it up.
Here's the message she shared:
"I realize that a smiling picture might not be appropriate for such a somber post, but I looked through every picture I've ever taken in Australia and I couldn't find a single one that wasn't beaming with delight. I love visiting every time, and I'm incredibly saddened to hear about the horrendous fires sweeping this beautiful country, taking the lives of citizens, firefighters, and an estimated half a billion native animals.

I've put some swipe up links in my story for anyone that would like to consider donating to the Australian Red Cross, Salvation Army Australia, and WWF. Please post any other organizations you guys know of in the comments to help spread the word!

To our Australian friends reading this, stay safe and I can't wait to come over and see you guys next month."
You can find her Instagram post below.