Motley Crue's Tommy Lee Looks Forward To Playing On Stage Again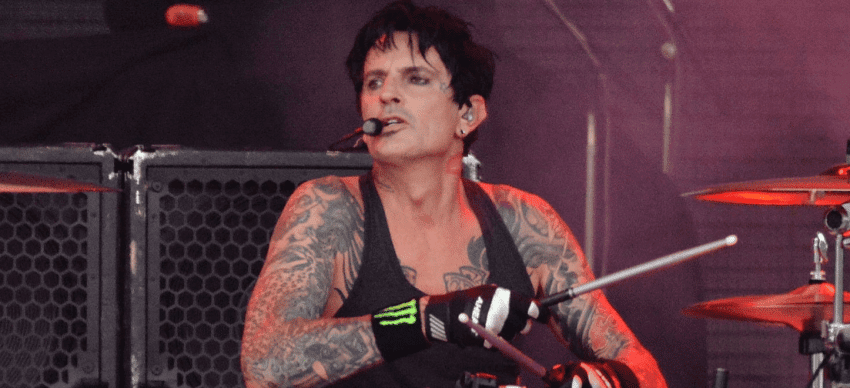 The 57-year-old musician Tommy Lee, best known as the drummer of the heavy metal band Motley Crue, has just contacted fans by using one of the hot stage poses of him and showed his fans how he miss playing on stage again.
In the photo sent by Tommy Lee, he was rocking the crowd on stage who came to rock with them. During their insane performance, fires were rising in the sky as always.
When he sent the photo, Tommy Lee mentioned how hot day he lived during the time. Tommy Lee put the following statement for describe the moment: "Was such a beautiful hot California day today … but I can assure you it was not this hot!!! and for those that use the term 'that shit was lit'… y'all don't know what the fuck lit is!"
The post excited fans for the band's upcoming Stadium Tour. They have also discussed via the Twitter post to each other that whether the band will be playing tour on scheduled dates.
With a recent statement, Tommy Lee announced that they've been hard at work preparing for the band's upcoming Stadium Tour. He also mentioned through the statement he shared that the official update about the process will be announced until June 1.
Was such a beautiful hot California day today … but I can assure you it was not this hot!!! 👀 and for those that use the term "that shit was lit 🔥"… y'all don't know what the fuck lit is! https://t.co/FC965c8xEZ

— T🥁mmy L33 (@MrTommyLand) May 7, 2020