Guns N' Roses' Slash Praises Tom Morello, Makes Huge Comments On Their Collaboration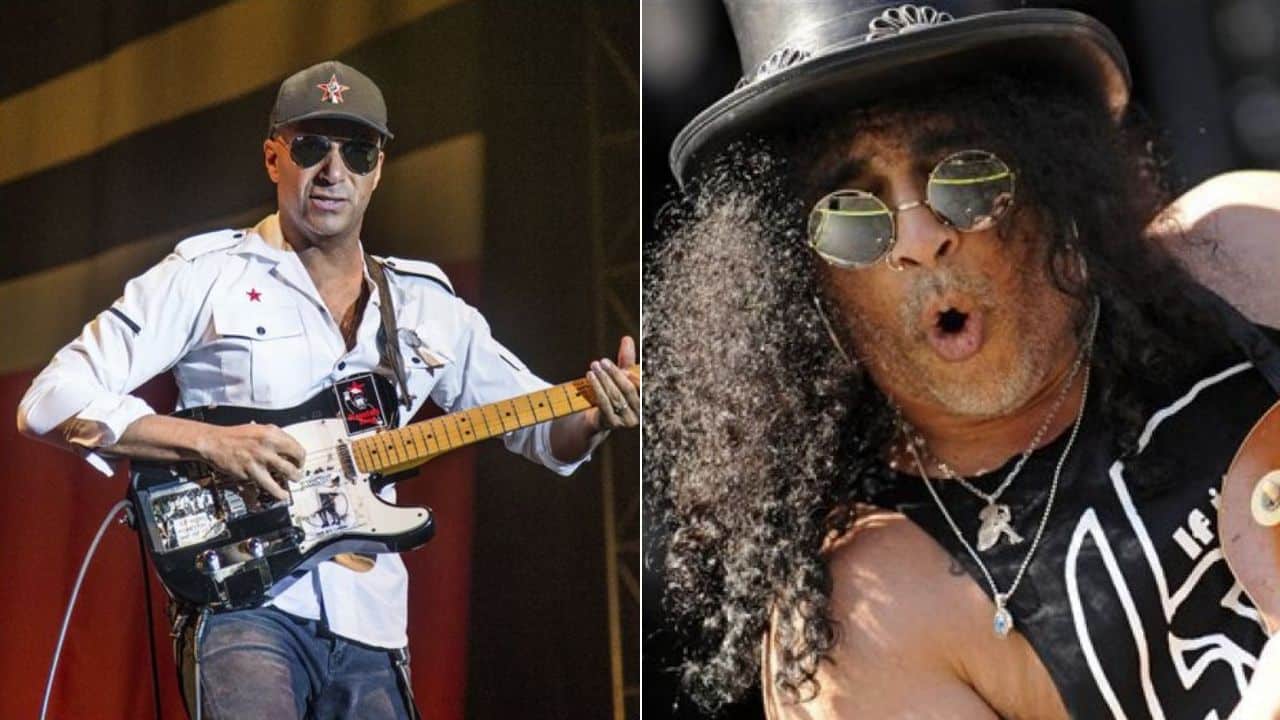 Guns N' Roses guitarist Slash shared what he thinks on Rage Against The Machine guitarist Tom Morello while touching their collaboration, "Interstate 80," which was a song released by Tom Morello.
Speaking about Tom Morello, Slash said in a YouTube interview that he had great style and that it was great to play with him. He also touched their collaboration and said that it is a great song. According to Slash, he and Tom Morello had contrasting styles but it worked well.
"'Interstate 80' is a great song – I just dug the attitude and I loved the energy.
"Tom Morello and I have jammed together on many occasions and he's just a blast to play with; he's got a great style and a great technique and a great sound.
"And I think our contrasting styles work really well together. And in this case, on the 'Interstate 80,' I just did a bunch of solos throughout the song and then he did his solos and they cut them together and they just fit together great.
"It's like two completely different sides of the spectrum style-wise but within the context of whatever plan that just seemed to come together."
Slash concluded his words by touching their collaboration's video and stated that it was the coolest and most original thing that he ever heard.
"And then the additional sort of dynamic of in the video, having us uh battle it out via Guitar Hero images I just thought was the coolest and most original thing that I'd heard as far as an idea.
"And now that I've seen the video, it came out looking really really cool so you gotta check it out."