Alter Bridge's Mark Tremonti Remembers The Story He Hangs Out In A Bar With James Hetfield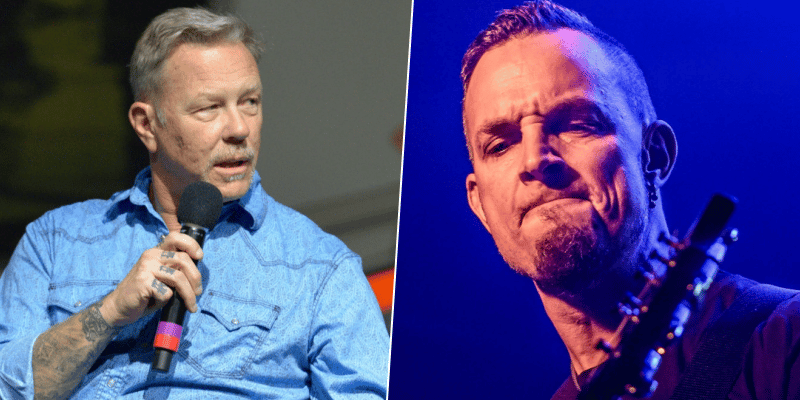 The 46-year musician Mark Tremonti, best known as the lead guitarist of the 16-year rock band Alter Bridge, has remembered the rare story he lived with the heavy metal band Metallica frontman James Hetfield and revealed how he met with him.
While he talks on the issue with "Speak N' Destroy," Mark stated that his security friend introduced him to James Hetfield.
"The first time I met James I was in LA at The Whisky," he said. "Sunset Marquee was the hotel, and there's a bar there called The Whisky where a lot of celebrities and band people would hang out.
"And my security guy Aaron, we were hanging out, he had known James, and he went over to James and introduced me to him, and then kind of walked off and left me and James there."
He continued by saying that he is his hero. He also touched what they talked about.
"I was very nervous, it's probably my biggest hero at the time, and we just talked a little bit, I talked to him about King Diamond, how they covered some King Diamond tunes, and I left them alone, I didn't want to bother them."
Mark has also said that he hung out with Kirk Hammett a bunch of times.
"But after that, I met Kirk a bunch of times, and he was always really nice, easy-going. We were in a bar somewhere and Rob came in, he's like, 'Yeah man, I'll use your wah pedal on stage.' That was pretty killer."
Elsewhere in the interview, Mark Tremonti has talked about Metallica's third studio album, "Master of Puppets," and said it was epic.