Joey Belladonna Reveals Shocking Truths About Rejoining Anthrax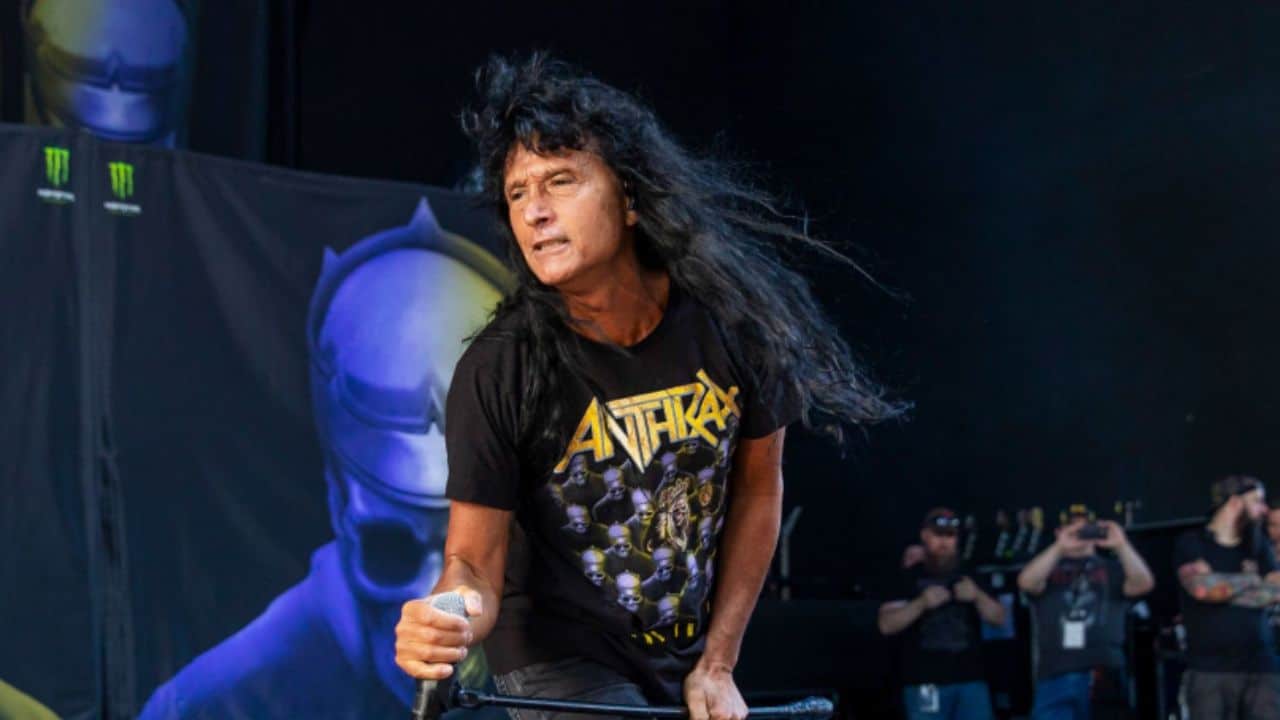 Anthrax frontman Joey Belladonna appeared on the Beer Rum & Rock N' Roll podcast. The experienced vocalist went to the time when he left the band for the first time in the interview and told behind the scenes of the departure.
As you may know, Anthrax has changed its lineup many times since its inception in the early '80s. Scott Ian, who has appeared on all the band's albums along with Charlie Benante and is one of the founding members of the band, is the only constant member of Anthrax.
However, these changes that took place within the group could not prevent the success of Anthrax. Considered one of The Big 4 of thrash metal, Anthrax has released eleven studio albums and 26 singles, selling more than 10 million copies worldwide between 1991 and 2004.
Anyway, Belladonna, who is in his third term at Anthrax, has been performing with the band again since 2010. In a brand new interview with the Beer Rum & Rock N' Roll podcast, the vocalist talked about his departure in 1992. The vocalist also spoke about the Sound of White Noise, Anthrax's first album without him
"I didn't quit… Like, I wanted to sit around for 13 years while these guys just kept [going]. People don't wanna hear it, but that's the truth. Why would I quit?
"Forget about that record without me," he continues. "I could have been on that record regardless of what they came up with. Let's just pretend they didn't even write that record yet. That record would have been cool too regardless of what you're already familiar with."
"I'm not saying whatever was on there wasn't right. I was in that car that rode into that record. I got sideswiped out of there.
"So, yeah, I didn't quit. I didn't quit anything. I don't want anybody thinking that, 'cause I wouldn't even have the heart to do that."
Joey Belladonna Reveals Anthrax Members' Dissing Him Publicly
In the continuation, the guitarist revealed main truth why he rejoined Anthrax while also mentioning what some of the other Anthrax members dissed him publicly in various interviews.
"Some people are, like, 'Why the hell are you back with them? Why would you go back? That's stupid, man. You're an idiot. She cheated on you twice, dude. Don't go back with her. Come on, man. She's just gonna go out with that other guy tomorrow night.' It took them a long time to go, 'You suck. We didn't like you that much. And now you're all right.'
"Everyday I walk in their presence in the room knowing that these people felt that way, 'cause I never felt that way about them. I don't feel that way about those people. I respect and I highly recommend everything that they do. And obviously I'm back. And I dig what we're doing right now, I dig what we're doing. But it's hard. It's hard. You get a complex, you know?"
Back in 2021, Anthrax singer recalled what it was like touring with Iron Maiden, the legendary singer Ronnie James Dio, and the Prince of Darkness, Ozzy Osbourne. He's touched Ronnie James Dio at first and paid his tribute to him by praising him.
"Ronnie James Dio [is from a town] an hour and a half from me here in Ithaca, which actually is where I ended up with Anthrax and where I actually was in a band before Anthrax, which was Bible Black, which really never got off the ground for me," he said.
"Elf [one of those bands Ronnie James Dio has played]… Ronnie, he's a special person. He's just a unique singer. We toured together. We had good times together just doing things. In fact, I just did a livestream for Ronnie Dio's cancer fund – I did five songs, and that was in July. That was awesome."
The singer later touched on how touring with Ozzy Osbourne, Iron Maiden, and Dio was like. He stated that it was great. The musician has also revealed the surprising thing to make with them.
"Touring with any of those bands, especially Dio, Ozzy Osbourne, for sure," the singer continued. "Iron Maiden, we did so much together – it was so great.
"Even South America, being on their plane, there was nothing like it, to be able to do that type of stuff; it was amazing. Not to mention other bands. Anybody we were out with that we had some good times with was really cherishable, to be able to tour together."