Iron Maiden's Steve Harris Shares an Update About New Album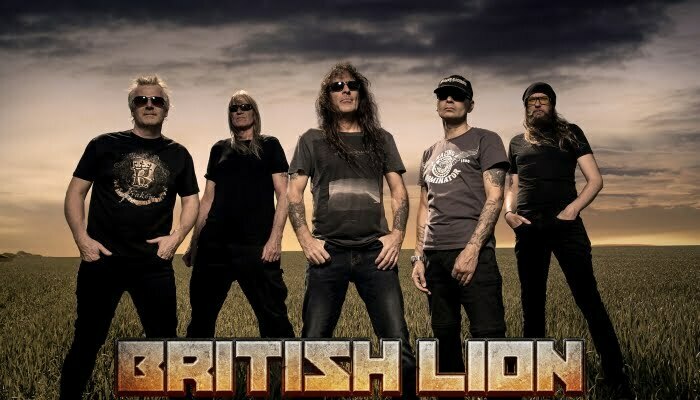 Iron Maiden bassist and founder Steve Harris recently shared an update about his second album with British Lion, titled The Burning. They said they're excited to announce that they've partnered with Explorer1 Music exclusively in the US.
In a photo shared by British Lion's Instagram account, Steve said: "It's great for us to finally come to America to play some shows around the release of the new album there through Explorer1 Music. The E1 team have been extremely pro-active and we're delighted to be working with them on both the record and the tour."
'The Burning' will be available to pre-order later today(November 1) at here.
British Lion's second album 'The Burning' will be released on 17th January 2020.
Also, British Lion is coming out next year alongside their first ever US tour in 2020. Here's the tour dates:
Jan 18 – Orlando, FL – Ace Cafe
Jan 19 – Tampa, FL – Brass Mug
Jan 20 – Pensacola, FL – Vinyl Music Hall
Jan 22 – Houston, TX – Scout Bar
Jan 24 – San Antonio, TX – The Rock Box
Jan 25 – Dallas, TX – Trees
Jan 26 – Memphis, TN – Growlers
Jan 28 – Nashville, TN – The Cowan
Jan 29 – Joilet, IL – The Forge
Jan 31 – Cleveland, OH – The Odean
Feb 01 – Lexington, KY – Manchester Music Hall
Feb 04 – Atlanta, GA – The Masquerade
Feb 05 – Jacksonville, FL – Jack Rabbits
Feb 08 – Monsters of Rock Cruise
Feb 15 – Fort Lauderdale – Revolution Live
Feb 17 – Savannah, GA – Victory North
Feb 18 – Greensboro, NC – The Cone Denim
Feb 19 – Lancaster, PA – Chameleon Club
Feb 20 – New York, NY – Gramercy