Iron Maiden's Bruce Dickinson Gives The Final Decision About Retirement Rumors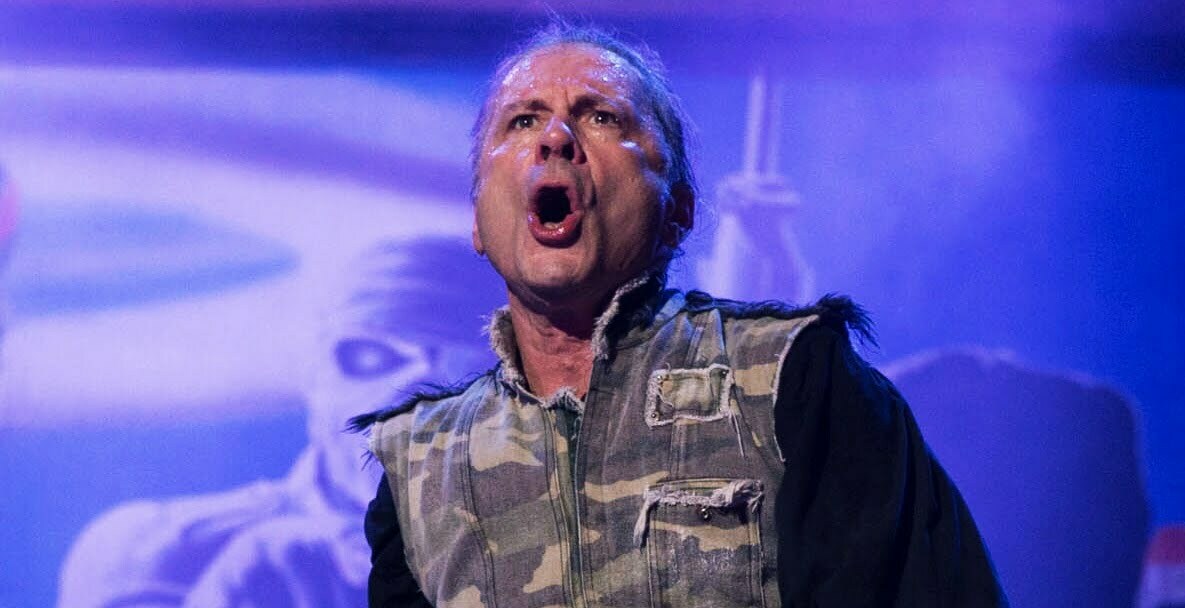 During an appearance at the one-man speaking show on February 8 at Sala Radio in Bucharest, Bruce Dickinson, the legendary vocalist of the English heavy metal band Iron Maiden, has talked about the band's retirement rumors and gave the final decision.
As we can see on 2-hours fan-filmed footage below, a fan asked him that what will happen to Iron Maiden after the current members retire, Bruce Dickinson replied and spoke clear and exact.
"I like that. There's always hope. 'After the current members retire,' there'll be a whole load of Iron members. We won't even have to fucking holograms. You know what I mean?
"You can actually have real Iron Maiden members that kind of look like us but are not us," he added, "That's good. I like that. It's not a bad idea. Then we can just sit back and collect royalties and do no work. Good idea! It'll never happen, because we're never going to fucking retire."
https://youtu.be/5wxLNAOYk14