Slayer's Gary Holt Shares A Cruel Joke About Steve Tyler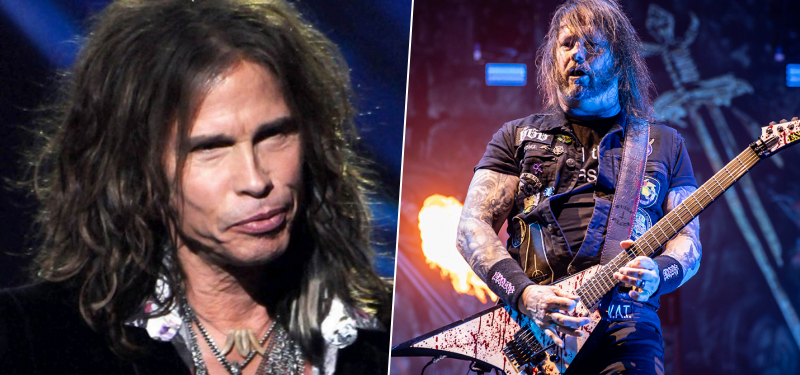 The American thrash metal band Slayer guitarist Gary Holt has recently shared a funny photo through his official social media account and showed his fans the photo he laughed at.
The funny photo was about the Boston-based rock band Aerosmith singer Steve Tyler's style and how it looked. The photo is saying to us that Steve Tyler is looking like our friends, a mom who did not care if people drank as long as no one drove.
On the other hand, Gary Holt said that he likes to look at funny photos on his sick days because it made him feel better.
"When I'm sick I depend on laughs to feel better and I am good and sick today, so this one cracked me up!"
Also, Sepultura vocalist Derrick Green and the American-born Canadian professional wrestler and the American heavy metal band Fozzy member Chris Jericho have reacted the photo and laughed with Gary.