Halestorm Announces Tattoo Shop in UK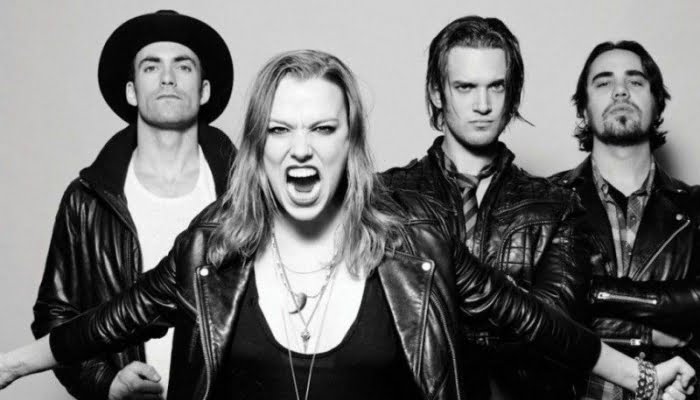 American rock band Halestorm recently announced that a tattoo shop will be set up before the show in the UK in a post they shared on social media accounts.
At the halls to be set up for four days, Halestorm introduced their unique and iconic tattoos. The prices of thirty-two tattoos, which are different and creative, cost between £40-160.
The hall on November 24 will be set up at Howlin Wolf and Victorious Nottingham, the shop at Pit and Pendulum on November 25, the shop at Fuel London on November 27 and the shop at Hard Rock Cafe on November 28.
READ: GARY HOLT SHARES THE COOLES GIFT EVER
In their post, they wrote a special statement to their fans: "UK Freaks! Get a Halestorm inspired tattoo before the show. All Pre-show tailgates start at 12 noon at Tattoos can be done in black and gray or color."
Halestorm will set up a shop with Amon Amarth at the same day and in the same place at the Hard Rock Cafe tattoo shop event on November 28. Amon Amarth's event features 37 different tattoos and will be a first for fans in the UK.
The band will perform in the UK on 24, 25, 27 and 28 November. Upcoming UK tour dates are as follows:
Nov 24 – GLASGOW, UK @ THE SSE HYDRO
Nov 25 – NOTTINGHAM, UK @ MOTORPOINT ARENA NOTTINGHAM
Nov 27 – CARDIFF, UK @ MOTORPOINT ARENA CARDIFF
Nov 28 – LONDON, UK @ ALEXANDRA PALACE
https://www.instagram.com/p/B4usHOyBKaj/?utm_source=ig_web_copy_link