Elton John Pays Tribute To Queen Elizabeth II Emotionally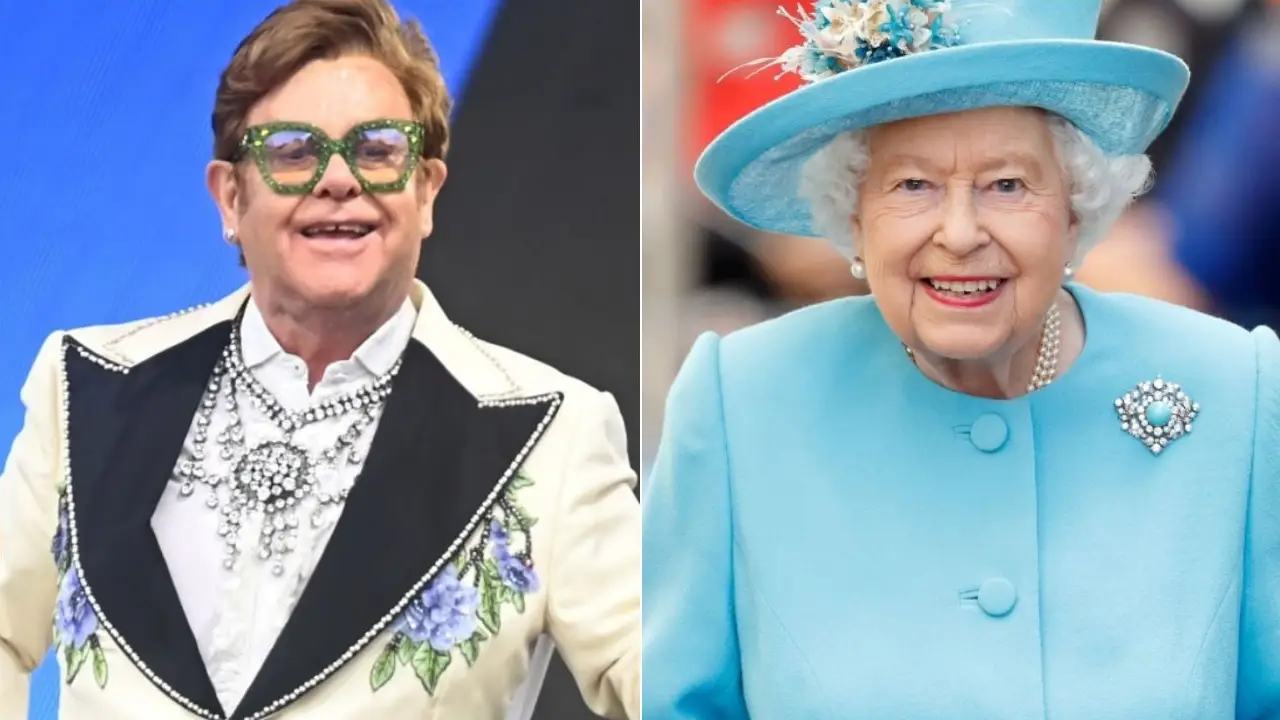 Elton John paid his tribute to the late Queen Elizabeth II in an emotional way and recalled the time he danced with her at Windsor Castle.
Former Queen of the United Kingdom, Queen Elizabeth II, passed away at the age of 96 on September 8, 2022. Millions of people were saddened following the death of the Queen, while tons of people expressed their condolences for her family. On Monday(September 19), Queen Elizabeth was honored with a state funeral at Westminster Abbey in London.
Elton John's relationship with royals was a special one for the musician. It started during the 1970s when the Queen's late sister Princess Margaret invited Elton to dinner at Kensington Palace. Following, the connection between both sides strengthened, as Elton attended the weddings of both Prince Harry and Prince William.
Recently, Elton John updated his official Instagram account to mourn Queen Elizabeth II. Sending two separate photos that featured his meeting with her, Elton John first took fans back to the past with a black-and-white covered photo. The second one belonged to the present and featured the musician and the Queen that were shaking hands.
In the caption, the musician revealed Queen's honoring him over the years, as well as recalling their dance on Rock Around The Clock.
"Today I'll be joining the rest of the world in remembering Her Majesty The Queen," he says.
"My own memories of her are filled with joy and admiration. The Queen honoured me with a CBE, a knighthood and the Companion of Honour. I was lucky enough to perform at three of her Jubilees. They were always joyous and humbling experiences.
"But it was the moments out of the public eye that I will most fondly remember her for; dancing together to 'Rock Around the Clock' at Windsor Castle or experiencing her great wit, warmth and humour first hand. She served with grace and dedication, and she will be sorely missed."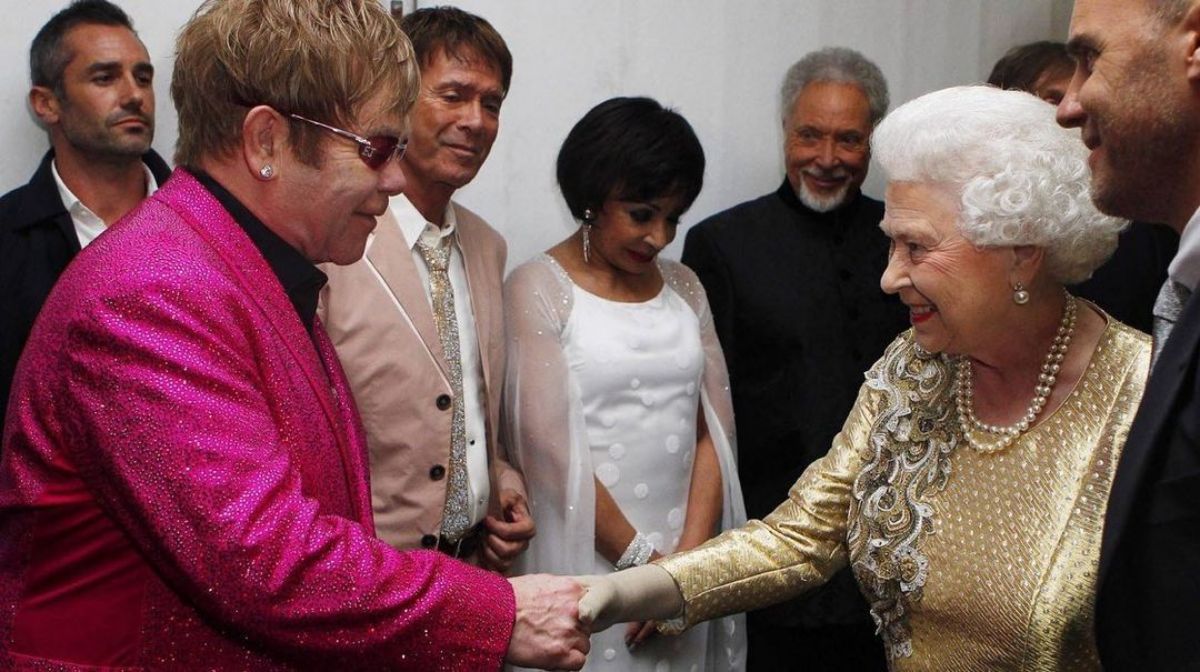 Elton John's Respectful Message For Queen Elizabeth II After She Died
It was not the first time Elton John spoke out about Queen Elizabeth II. After Buckingham Palace announced the death of the Queen, John issued a statement to pay his tribute to her, admitting that he was deeply saddened when he first heard the news.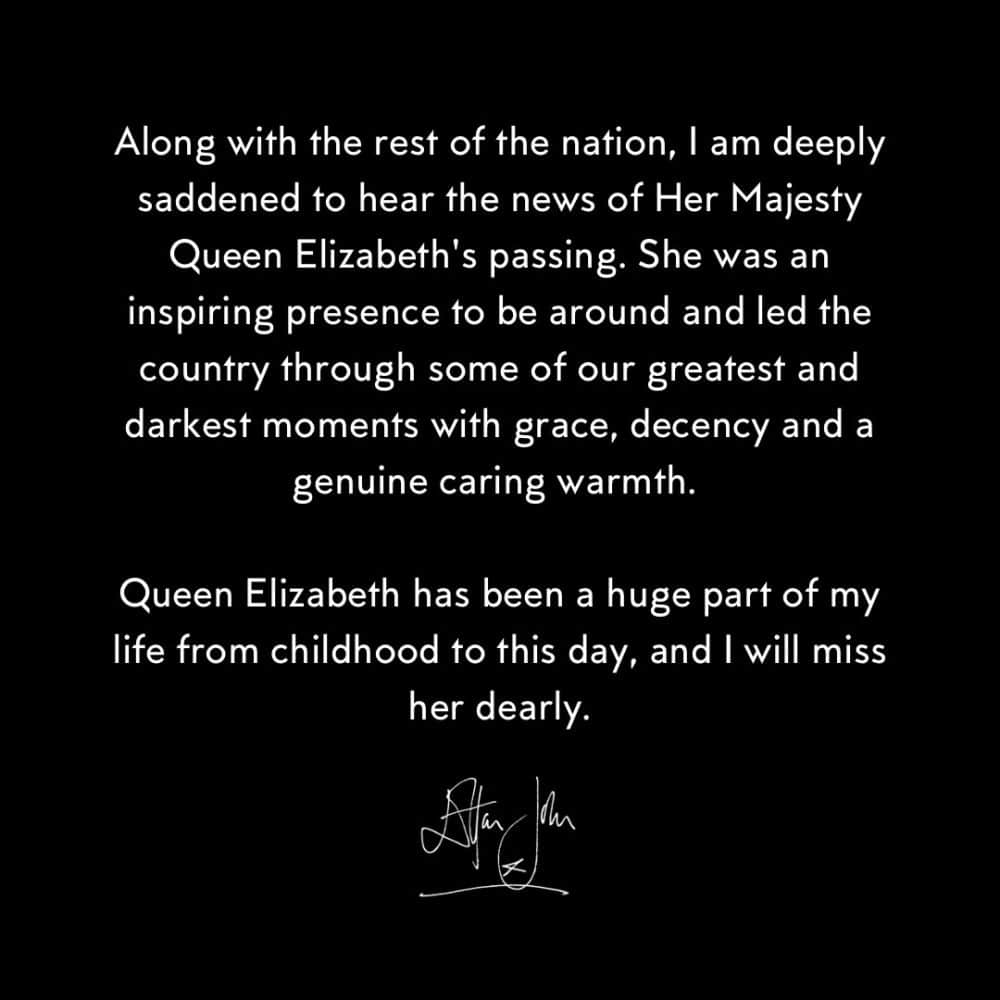 "Along with the rest of the nation, I am deeply saddened to hear the news of Her Majesty Queen Elizabeth's passing," he said. "She was an inspiring presence to be around, and led the country through some of our greatest, and darkest, moments with grace, decency and a genuine caring warmth. Queen Elizabeth has been a huge part of my life from childhood to this day, and I will miss her dearly."
Furthermore, the artist once again sent a piece of words for Queen Elizabeth II during his show in Toronto on September 8.
"She led the country through some of our greatest and darkest moments with grace and decency and a genuine caring warmth," John told the audience. "I'm 75. She's been with me all my life, and I feel very sad that she won't be with me anymore."