Disturbed Announces New Single 'Hey You' Coming This Thursday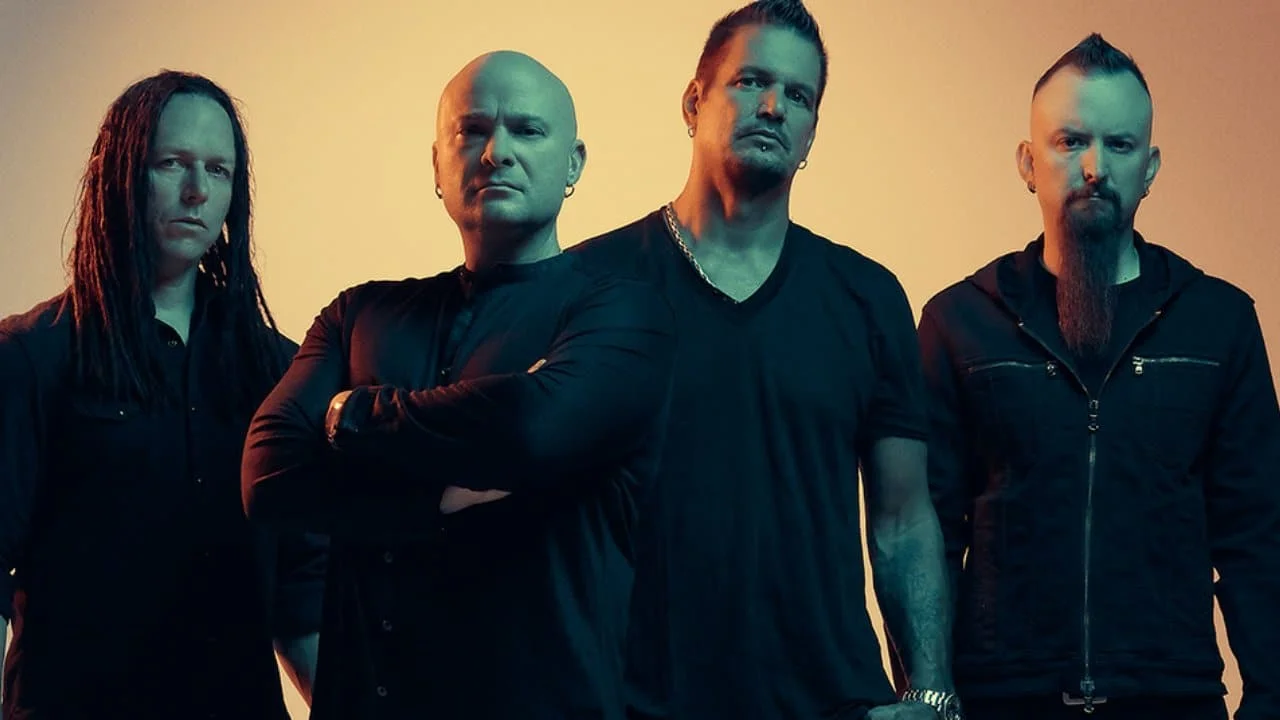 Good news from Disturbed. The band has just announced that the band's first single, Hey You, taken from the upcoming album, will be released this Thursday, July 14.
At press time, Disturbed released 7 studio albums in total. Debuted in 2000 with The Sickness, which was a massive success for the band, the 1994-formed band released its latest album in 2018, named Evolution, which peaked at number one on Billboard's US Top Rock Albums and US Top Alternative Albums.
However, as the band has been silent for about four years, the next album will mark their first album since 2018. Although the title of the album is not revealed yet, the band is preparing to release the first single taken from the album on July 14.
Recently, Disturbed thrilled fans by using its social media accounts. Sharing a teaser about that, they also added a message for it:
"Turn it up! New single 'Hey You' coming THIS Thursday."
As some of you might remember, Disturbed members were in Los Angeles last month to record a music video for their upcoming song, Hey You. While the band was filming the music video, Disturbed's bassist John Moyer and guitarist Dan Donegan had updated their social channels. Moyer said:
"Band performance about to go down! New DISTURBED coming soon!!"
Meanwhile, the guitarist Donegan said:
"Time to make a music video! First single off the new album coming in the very near future."
You can watch the teaser below.
Turn it up! New single "Hey You" coming THIS Thursday 🤘

Pre-save now: https://t.co/HMPLMby6YU pic.twitter.com/0rbfMrUV7g

— Disturbed (@Disturbed) July 11, 2022
David Draiman's Thrilling Words For Next Disturbed Album
Back in November 2021, Disturbed frontman David Draiman had opened up about the band's upcoming album during a conversation with Lou Brutus of HardDrive Radio. Discussing the songwriting sessions of the album, Draiman said that they've been genuinely excited about it.
"It's on in a big, big, big fucking way," he says. "It really, really is. I mean, we are so genuinely excited.
"They asked me going in, 'Where do you wanna go with this?' And I'm, like, 'I wanna go back. I wanna go back to our meat and potatoes. I wanna go back to where we came from.'
"The week in between the Indiana shows and the show was amazing. We pumped out six new Disturbed songs. They are rhythmic, they are anthemic, they are polysyncopated, they are meat-and-potatoes Disturbed.
"It's somewhere between 'The Sickness' and 'Ten Thousand Fists' as far as vibe. And it's can't-stop-but-bob-your-head kind of thing. I couldn't be more happy.
"And we're so genuinely excited that we don't wanna wait. We're gonna track it after the New Year. We're guns blazing right now."