David Lee Roth Recalls The Rare-Known Collaboration Between Van Halen And Gene Simmons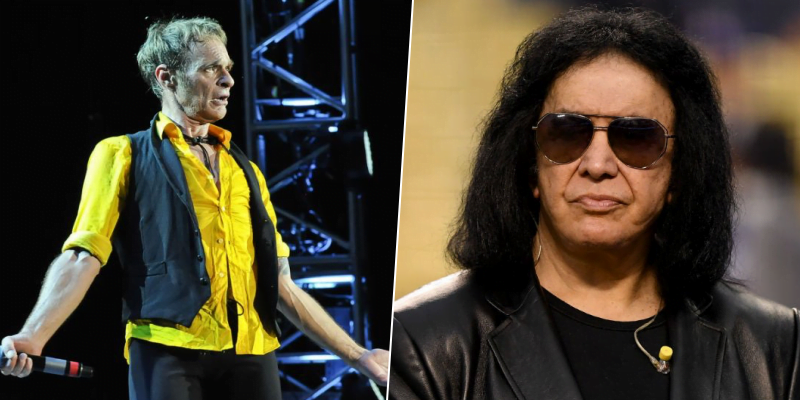 During an interview with The Star Tribune, the 65-year-old legendary singer David Lee Roth, best known for the lead singer of the American hard rock band Van Halen, which formed in Pasadena in 1972, has recalled early Van Halen demos in the mid-1970s and revealed the rare-known moments at that time.
While he starts his words, David said Van Halen was like a sea anemone and continued: "It's born looking exactly the same way it does as it passes into the hereafter. If you listen to tracks from our club days in 1973, Van Halen, once I joined the band, sounded exactly like we did the first day together at Ed's mom's house as we did on the first record as we did on 'Jump.'"
David also mentioned that the world-known rock band KISS legend Gene Simmons come to them and wanted to make demos.
"It took us five-and-a-half years before Warner Bros finally showed up. About two years before that, Gene came to the Starwood and said: 'Let's try to do some demos.' We flew to Electric Ladyland and made some tapes, but nothing really came out of them. So that was that."
Also, in 2017, during an interview with Rock Talk With Mitch Lafon, Gene Simmons has also talked about his collaboration with Van Halen and said, "I discovered Van Halen playing in a club and signed them to my Man of 1,000 Faces production company, flew them to New York, produced 15 songs at Electric Lady Studios."
Anywhere in the same interview, David Lee Roth mentioned the shape of his voice and retirement.
"At my age, everything is a possible farewell tour," he said. "I've never had any delusions about my voice. It sounds like four miles of flat road with knobby tires. My definition of absolutely the best vocal in the last 20 years is: 'Girl, you got what I need! And you say he's just a friend…'"