David Ellefson On The Possibility of Returning To Megadeth 'Never Say Never'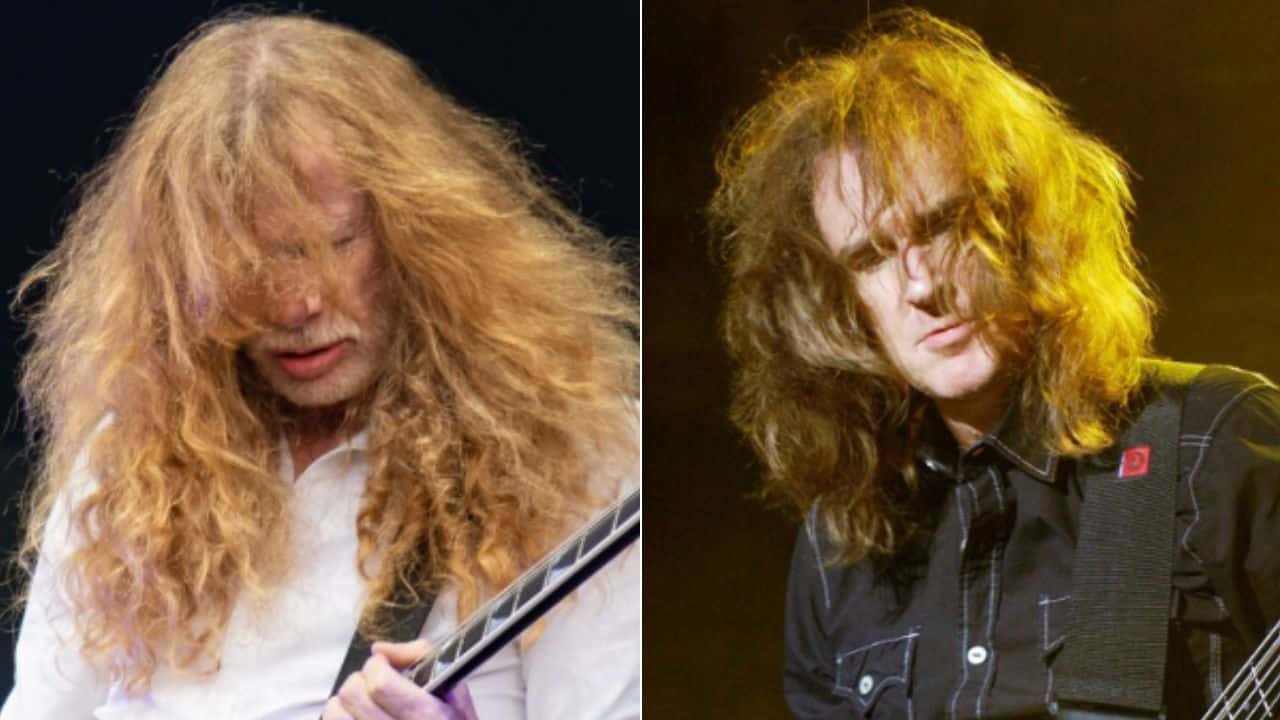 Ex-Megadeth bassist David Ellefson did a brand new interview with Mike Nelson. In the interview, the legendary bassist talked about his friendship with Dave Mustaine and the possibility of returning to Megadeth again.
Megadeth was founded in the early '80s by Dave Mustaine and David Ellefson. Considered one of the "big four" bands of Thrash metal, Megadeth has released sixteen studio albums to date. While six of the sixteen albums have been certified platinum in the US, Megadeth has managed to sell more than 40 million copies worldwide.
On the other hand, David Ellefson, who performed with the band in two different eras, appeared on only twelve of these albums. Although Ellefson was not included in the band when Megadeth reunited in 2004, he started playing with the band again after 2010 until he was kicked out of the band in 2021 after accusations against him.
Anyway, in his recent appearance with The Mike Nelson Show, David Ellefson reflected on his friendship with Dave Mustaine. Ellefson also spoke about his wife's perspective on the two's friendship.
"It's funny. When I went back to the band in 2010, even my wife, she goes, 'It's okay. You can go back to your first wife' — meaning Megadeth. She knows her place. She knew her place. 'I know that came before me, that you're a musician, that you and Dave have this very karmically strange friendship with each other that's hot and cold and hit and miss. And you guys love each other like brothers. And some days you get along and some days you don't.' And I don't put that all on him; some of that's for sure on me.
"So, I think it's probably the best way to put it — it's kind of a karmically interesting friendship. [Laughs] So, yeah. So this is where we are."
Ellefson Talked About the Possibility of Performing With Megadeth Again
According to Ellefson, one should not use words like "never" because of the uncertainty of the future. The main reason for having this mindset was from the discussion they had with the band's producer Max Norman during the writing session of Megadeth's sixth studio album.
"I never say never to anything. And in fact, I've learned in life. [Producer] Max Norman taught me this, by the way, on [Megadeth's] 'Youthanasia' record. We were doing some lyrics, and he goes, 'Man, don't ever fucking use words like 'never' and 'forever.' They're fucking bullshit words, man. They don't mean anything. They're not sincere. They're not true.' And I've come to think about that over the years, and it is true. Is love forever? Well, I don't know. 'Well, I'll never play with that guy again.' I mean, didn't we see that in 'Spinal Tap'. 'Nigel and I shall never work together again.' I mean, c'mon — it's silly.
"We have these moments in our lives. They are what they are. Hopefully we grow from 'em, we get better from them. I certainly feel like I have. And you move on. And like I said the first time with the Megadeth reunion. At some point, it was a rearview-mirror item, and then one day it came around in the front window again. There it was in the next intersection of life in front of me, and probably for Dave too. It was, like, 'All right. Saddle up. Let's do this.'"
Recently, Dave Mustaine once again talked about the process by that Megadeth decided to fire David Ellefson. At first, Mustaine recalled bringing Cliff Burton to Metallica, which was a band he appeared in before being fired in 1983. He said that Megadeth didn't want to steal anyone from any band when they decided to fire Ellefson.
"As great as Steve is, I remember what it felt like when we went up and poached Cliff from Trauma," Mustaine recalls.
"I mean, granted, the band Trauma wasn't that good, but there are still guys in the band and their lives were changed when that happened.
"I tend to believe that… You've gotta ask yourself, 'Did he jump or was he pushed?' And I like to make sure, if I was gonna hire somebody, that I wasn't stealing him from anybody."
When Mustaine commented on firing David Ellefson, he touched on the process that Megadeth went through. Admitting that his band went through a little touchy process, Mustaine said that they wanted to do the right thing for the band.
"I think the band and everybody that's associated with us, that period that we went through was a little touchy," he admits.
"So we wanted to do the right thing. And trying to find the replacement for anybody, I think, wasn't the right thing to do at the time because nobody really knew all the facts and I certainly didn't want to poach anybody. Not from Testament — they're my friends — and I don't think from anybody."