Guns N' Roses Star Slash Sends A Special Photo For Tom Morello, The Guitarist Reacted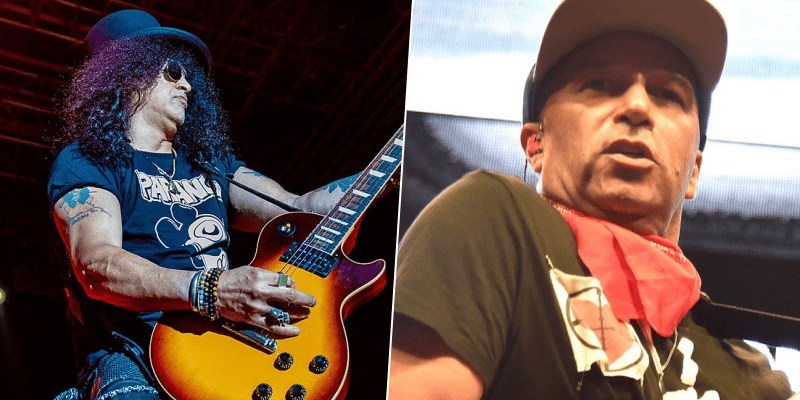 The American rock band Guns N' Roses guitarist and one of the most epic musicians in music history, Slash, has just sent a new photo for the Rage Against The Machine guitarist Tom Morello and celebrated his 56th birthday.
Recently, the successful guitarist added a new photo to his social media to celebrate the legendary guitarist Tom Morello's birthday. In the photo shared by Slash, Tom Morello was rocking the crowd while performing with the Rage Against The Machine. When we look at his style, he was wearing his iconic hat as always.
Slash posted the photo with happy birthday wishes and didn't forget to add his iconic smiley.
Slash included the following words to his birthday post: "Happy Birthday Tom Morello. iiii]; )'."
Meanwhile, the birthday man, Tom Morello, saw the photo and reacted it by sending his thanks and good wishes to Slash.
You can find Slash's birthday post below.