John Corabi Says 'Nikki Sixx Is The Only Reason Why He Does Not Think To Join Mötley Crüe'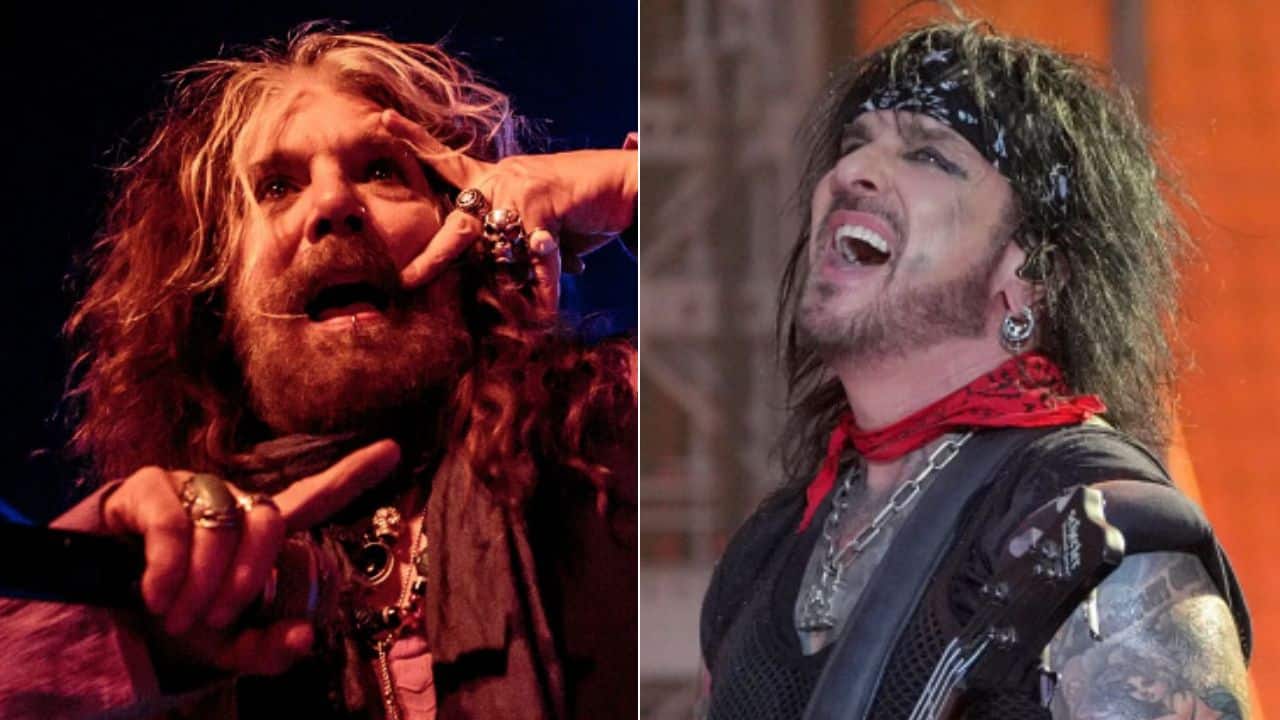 Former Mötley Crüe vocalist John Corabi did a brand new interview with Eddie Trunk. In the interview, when John was asked about the possibility of reuniting with the band again, he said this would never happen.
John Corabi joined Mötley Crüe in 1992 as a replacement for Vince Neil. John performed with the band until 1996 and appeared on only one studio album, which was the band's self-titled Mötley Crüe album, which consists of 12 tracks and more than 60-min listening time.
The Mötley Crüe line-up has not changed much apart from John. The Los Angeles-based band, which rocked the scene from 1881 to 2015, has released nine studio albums in that time frame. The band, who said goodbye to the stage in 2015, met their fans again with the postponed-Stadium Tour they started on June 16 this year.
Anyway, John Corabi, who appeared on Trunk Nation With Eddie Trunk, talked about the possibility of returning to Mötley Crüe. According to John, this probability is quite low, and the reason for this is Nikki Sixx.
Corabi said: (Via Blabbermouth.net): "I can absolutely, certifiably tell you there is zero chance of that ever happening. Until Nikki and I would be able to sit down at a table and have a cup of coffee and chew the fat and just whatever, it's never gonna happen.
"Initially, I was, like, 'Whatever. It doesn't matter. I'm done reaching out to those guys. Tommy [Lee, drummer] reached out to me. Now we've got communication again. Mick [Mars, guitarist] I've been fine with. Even Vince I'm fine with. But for some reason, Nikki started this whole thing about me not contributing to the '94 record, that it was painful, and I was just, like, 'Whatever.'"
John Reveals His Only Condition For Returning to Mötley Crüe
John said that he could ignore his problems with Nikki Sixx and that the only condition for him to get back together with the band was an apology phone call from Nikki. John went on to say that if Nikki apologized, he would apologize and the problem would go away.
"But it's just this nagging thing that keeps going. And even we did a show at this thing called Loud Park in Tokyo when I was with The Dead Daisies and Nikki sat on the side of the stage and he just made some comments and he was just commenting negatively about the band. And I'm, like, 'Dude, what is your problem?'"
"But I don't care. You know what? If that's what makes him happy, have fun with it. It doesn't matter to me. But now it's at a point where the only way that I would ever even remotely think about doing anything with Mötley is if Nikki called me and said, 'I'm sorry. I wanna bury the hatchet.' And I'd be, like, 'Well, I'm sorry too for anything that I said if it offended you.' But until that happens, there's no chance. It'll never happen."
Back in June, in an interview with the SDR, John Corabi talked about the reason for his departure from the band and the influence of the band's label on it.
https://www.youtube.com/watch?v=zNyGznouWY4
"There was a meeting at Nikki's house, and Allen Kovac, the manager, came in and he was very frank," Corabi says. "He goes, 'Listen, man, I don't give a shit who's fronting this band…'
"And you got to go back and look at it from prior to me joining, like, a year before I joined. They had just signed a massive record deal with Elektra for like $40-50 million guaranteed money. And, and then, like six months later, Mötley calls Elektra, [and] goes, 'Oh, yeah, hey, by the way, the singer's out.' And they're like, 'Uh, not what we paid for!'"
According to John, everything was okay with his bandmates and they had always been nice to him. On the other hand, the situation was not the same for the band's label, Elektra signed a large amount with Mötley Crüe while Neil was on the vocals and did not find it appropriate for the band's frontman to change suddenly.
"So I don't know, they were always cool to me, but I don't think they were huge supporters from the beginning, for obvious reasons," he continues.
"And so Allen came to me and he said, 'Here's the deal dude, no disrespect to you, but this isn't what the record label paid for.' His words were, 'I don't give a fuck if Paul McCartney was fronting this band – It's not what they paid for.' They want Vince Neil, or they're doing nothing. I understood that. And, you know, that was that."