Chris Jericho: "Metallica Needs to Play the Super Bowl"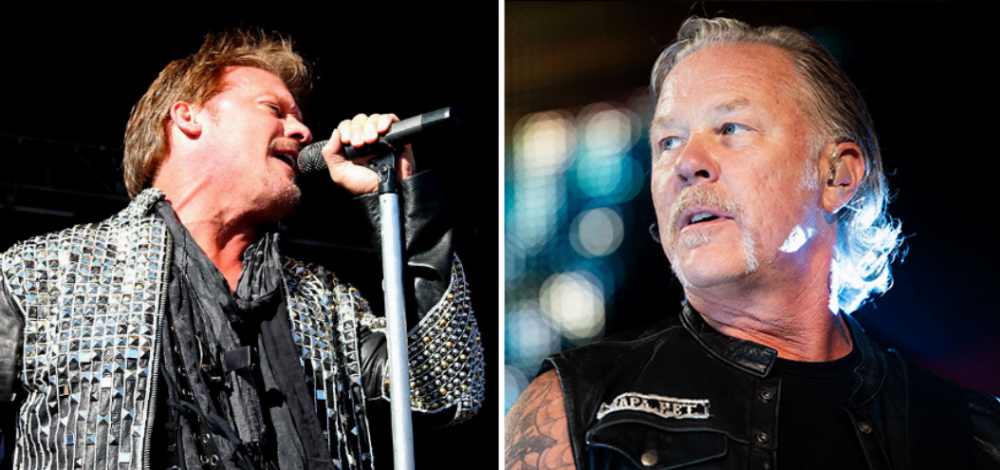 The Fozzy frontman and wrestling superstar Chris Jericho recently interviewed with Mistress Carrie in the WAAF studio.
Mr. Jericho spoke about the Super Bowl in 2020. American singer Jennifer Lopez and Colombian singer Shakira will play at the Super Bowl LIV but Jericho doesn't agree. He said that Metallica needs to play the Super Bowl.
"I was talking to Lars, Lars and I are friends. And I asked him, 'Have you guys ever been invited?' And he goes, 'We got invited to play the pre-Super Bowl party one time in San Francisco, but never.' They are so anti-rock and roll, they'll bring in… I remember they went through the phase where it was The Who and Paul McCartney and The Stones. And that was great too."
"How about Metallica? How about Kiss? How about AC/DC? Hello? How about Slipknot? You want a spectacle? Obviously, they might be too heavy. But Metallica needs to play the Super Bowl… There are stadium-level bands that have never been invited to play. I'm getting a little sick of it."
"They play Metallica during the game more than anybody else. It's 'Seek & Destroy', it's 'Enter Sandman', it's 'Sad But True' — it's, like, over and over and over again. So they're good enough to play in between plays, but not good enough to do the Super Bowl. But Jennefer Lopez is. Give me one Jennefer Lopez song. Sorry, I can't. Oh — 'Jenny From The Block', maybe. Something like that. Who cares? I don't wanna see it. Shakira — shake your a** off the stage and get Metallica on"