Black Sabbath's Tony Iommi Admits He Has Tons Of Unused Riffs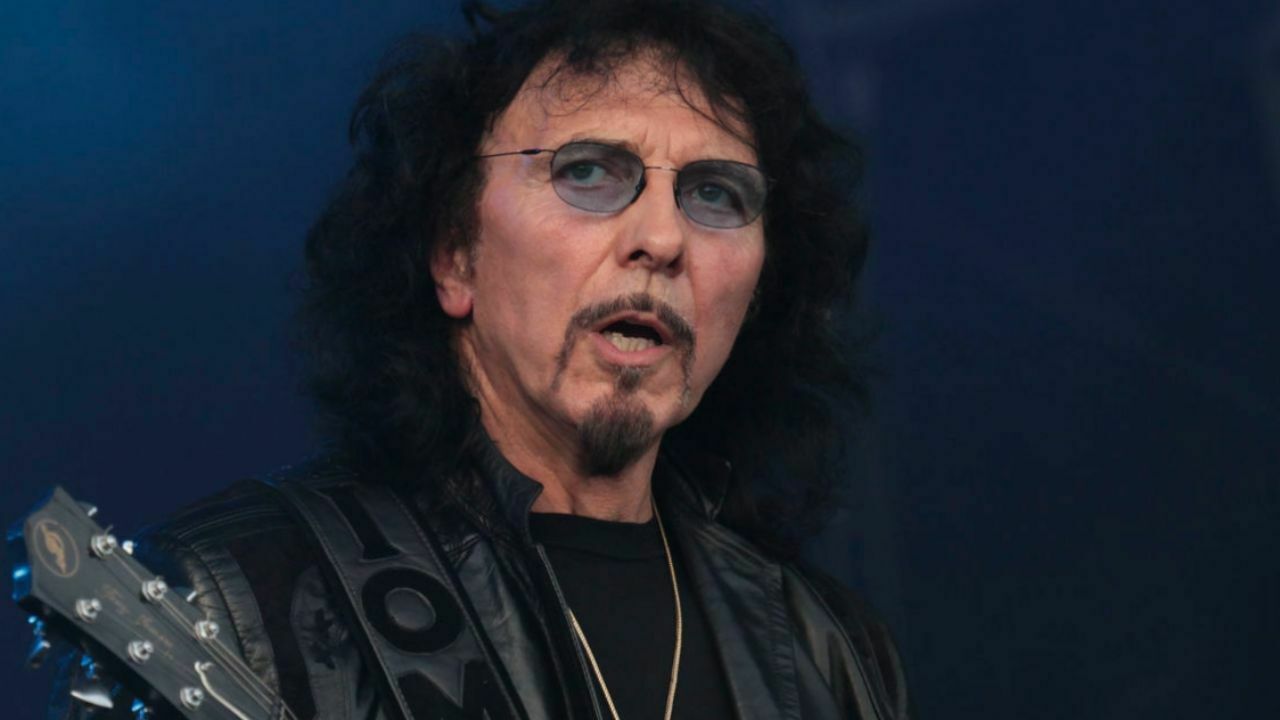 Black Sabbath guitarist Tony Iommi was recently interviewed with Planet Rock. In the interview, he stated that he has four or five hundred unused riffs in his phone, in response to questions about his new work.
The 73-year-old British guitarist, co-founder of Black Sabbath, is one of the pioneers of heavy metal.
Legendary guitarist Tony Iommi, who lost the tip of the ring and middle finger of his right hand as a result of a tragic accident at a factory when he was only 17, continued to play the guitar by attaching plastic to the tips of his two fingers.
Tony Iommi, who had to change the way he played as a result of his accident, replaced the strings of his guitar with much thinner banjo strings. With this change, Tony, who got more aggressive and dirty sounds from his guitar, laid the foundations of heavy metal.
Anyway, in his last interview, Tony Iommi, answering questions about his new projects, talked about the conditions brought by the pandemic and the riffs available for new projects.
"[There's] a good chance," Iommi says. "I enjoy doing this. I've got so much stuff, I just wanna get started on getting it together now.
"Because my phone, there's four or five hundred riffs on it. And I've gotta get 'em off. It's getting around to doing it — that's the thing. It's just an abundance of all this stuff that I need to… 'Cause the pandemic put a bit of a block on it, really.
"And I was working it out and the engineer was coming over and we were getting through some things. But then when that happened and you couldn't have anybody in the house or in the studio, it put the kibosh on that for a bit.
"And it's just kicking back on again. I've gotta get back into getting these things down properly."
Tony Iommi Comments On Kirk Hammett's Losing His Phone That Included Unheard Riffs
After Tony stated that he was keeping the riffs on the phone, Neil Jones said that Metallica guitarist Kirk Hammet lost his phone with over 300 riffs, and Tony Iommi humorously replied:
"Hardwired… To Self-Destruct", Tony said. "I heard that. That must be awful. Somebody will nick my phone now. [Laughs] It's on my other phone. [Laughs]"
Back on December 10, Tony Iommi had discussed Ozzy Osbourne's replacement with the band's late and former singer Ronnie James Dio. According to him, line-up changes were good for his band Black Sabbath.
"The Sabbath story is a weird story," Iommi says. "Really, the number of times we had with Ozzy and he left, and he came back, and with Ronnie – he left and came back – Tony Martin left and came back, Bill left and came back, Geezer left for a little bit and came back… funny old round over the years.
"From Ozzy to Dio, when we had Dio, we realized we had to really work hard at it again, which was great at what we wanted to do," Tony continues. "We knew we could go out and do stadiums, big venues, and we sort of got used to it.
"When Ozzy went, and we had to find another singer, it was again almost exciting but frightening because then we had to prove ourselves again but bringing Ronnie in was a different move altogether.
"The songs became of different sound because of the way we were writing with Ozzy, we were writing differently with Ronnie.
"That worked, and it was good for us, and good for Ozzy as well because he had a solo career. And he went on to do great things."
The guitarist of the band, Tony Iommi, who is considered to be the pioneer of heavy metal, defined the riff of the Black Sabbath song as the riff that started everything in an interview he gave in the past. The band had named its first studio album Black Sabbath, and the album's best-known song was the self-titled Black Sabbath.
"The riff that started it all," Iommi commented. "We were sitting in our rehearsal room one day and I found this guitar riff. We all understood as soon as we heard that it was very different.
"This riff was going to show us the way we needed to go. We wanted to make our own music and no one had ever tried this kind of thing before."