Angus Young Names The Filthiest Track Of AC/DC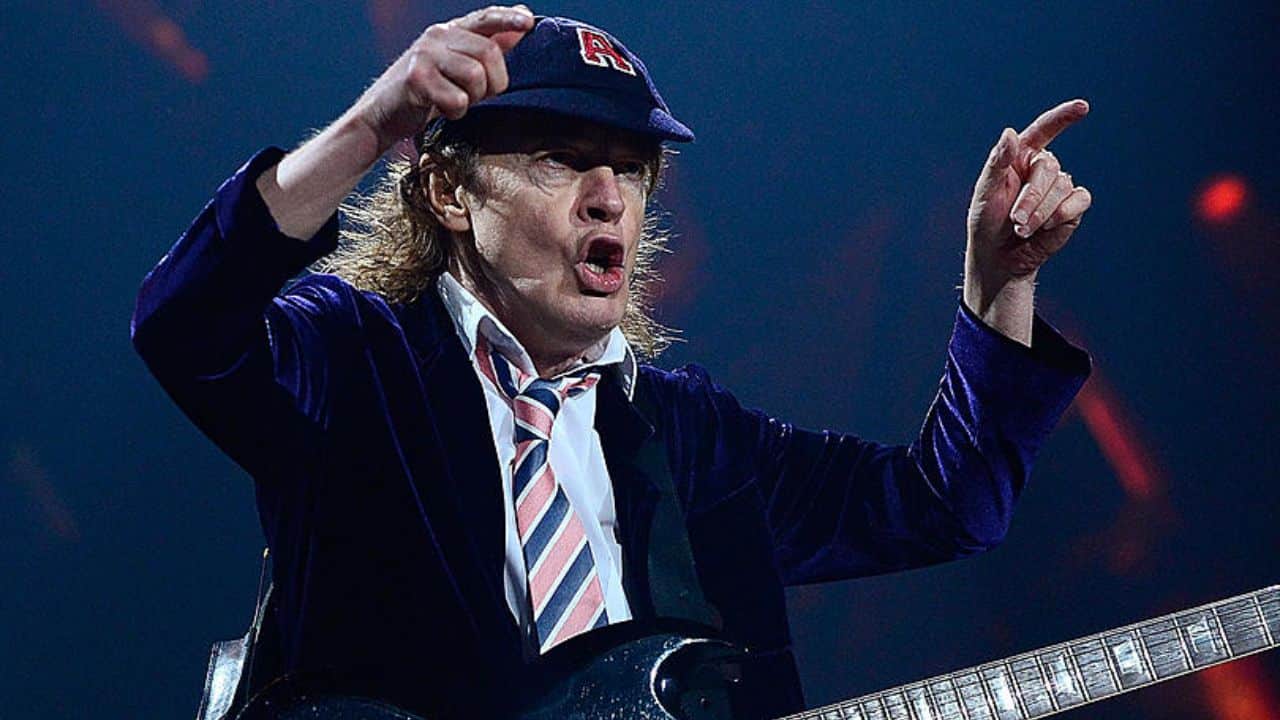 Angus Young, lead guitarist and frontman of the rock band AC/DC, named the 'filthiest' AC/DC song ever while speaking to Vulture and revealed behind the story of the writing process of the song.
Angus Young, the founder of AC/DC, had a shiny career with his band. He formed the band in 1973 with his brother Malcolm Young and rocked out the stages since they began. Angus Young was inducted into the Rock and Roll Hall of Fame in 2003 with his band AC/DC.
However, speaking about the filthiest song of the band, Angus Young took fans back to his youth and stated that it came from when he was growing up in suburban Australia. According to Angus Young, the song was 'Night Prowler.' He explained why he named the song as he has chosen and revealed the weird story.
"People have made our tracks filthier than they were originally intended, so over the years we've had different contenders," Angus said.
"It might be 'Night Prowler.' Listen, the song itself isn't about any stalker or evil person. The idea came from when I was young, growing up in suburban Australia; we didn't have air conditioning, and it was very hot.
"So if it was a very hot night, I'd open up the window. There was an alleyway next to our house and I used to get all of these animal night visitors. Sometimes they'd jump on the window ledge or attempt to come in.
"I'd see their shadows on the wall. These animals were always having a party late at night. For me, they were the 'night prowlers.' The idea behind that track was more about nature. People like to take something and make it into what it's not intended to be."