A7X Star Recalls Fans Brutality to METALLICA: "You're Not Metal If You Cut Your Hair"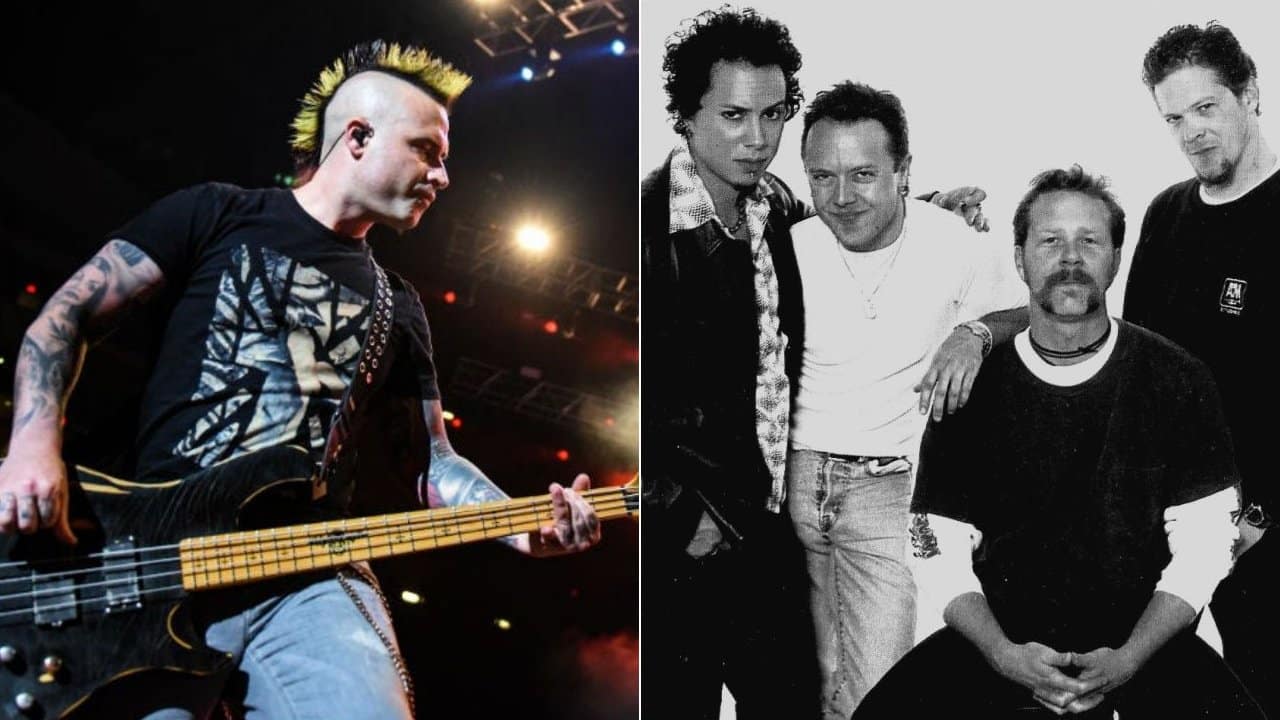 In a new interview with Speak N' Destroy, Johnny Christ, known for the bassist of the heavy metal band Avenged Sevenfold since 2002, recalled his Metallica days and remembered the rarely known stories about that.
While making his interview, the 35-year-old bassist touched his childhood and remembered the first time he heard Metallica. He also stated that he knew Korn because of Metallica. The bassist concluded his words by remembering fans' brutality to Metallica and surprised people who heard that.
When the interviewer asked, "Do you remember what your first exposure was to Metallica?", Johnny said:
"My first recollection of seeing them on MTV was the 'One' video. I remember at a very young age, I believe it was '89 when that came out, so I was 5 years old.
"I remember seeing that music video and it stuck with me, the 'Johnny Got His Gun' clips they put in there, it was a masterful song. I was already a Metallica fan at that point, though.
"My dad was listening to [1983's] 'Kill 'Em All,' [1986's] 'Master of Puppets' and [1984's] 'Ride the Lightning' in his Astro van – we were driving around in the Astro van all the time, and we were cranking Metallica.
"It would've been in the Astro van, it would've been something first time I heard Metallica and knew who Metallica was, but the first video was 'One.'"
The bassist also remembered his first Metallica concert and said that he was just 11 when it happened. He also touched Korn and remembered his first reaction to them.
"My first concert, I've ever been to, was a Metallica concert, when I was 11 years old they played the Great Western Forum here [in Los Angeles, CA], as it was called at the time – I don't know if it's still called like that [it's just The Forum now].
"It was actually on the [1996's] 'Load' tour after they came back from their break of six years after the [1991's] 'Black Album,' that was the first show they played in LA, and I was fortunate enough to go that one – it was my first one.
"Korn was their main support, I didn't know who Korn was at the time, I just saw them and I was like, 'Who is this?' I'm loving Korn too, it was a great night."
Johnny concluded his words by remembering fans' brutality to Metallica and said that people pissed off when they cut their hair 20 years ago.
"It was amazing, when you think about it too – at the time, everyone was in an uproar because they cut their hair. This was a crazy thing to do 20 years ago – 'You don't cut your hair, man! You're not metal if you cut your hair!'
"I was like, 'What? What does that even mean?'… But yeah, it was pretty amazing.
"I remember at that concert, looking back, I feel bad for the guys in certain respects; I'm sure they're fine, but there's like a big-ass sign, 'Don't play any new shit' or something along those lines.
"I was a fan of 'Load,' I mean, that's what I was there for. 'Until It Sleeps' is still an amazing song in itself to me. That's a great song, and in comparison to some earlier stuff, it's different, but they're still playing songs now today from that record and people are loving it, so maybe it it just took them a second."
https://youtu.be/H49wO95eJec
Click here for the source.