Tom Morello Writes A Touching Letter For Aerosmith's Joe Perry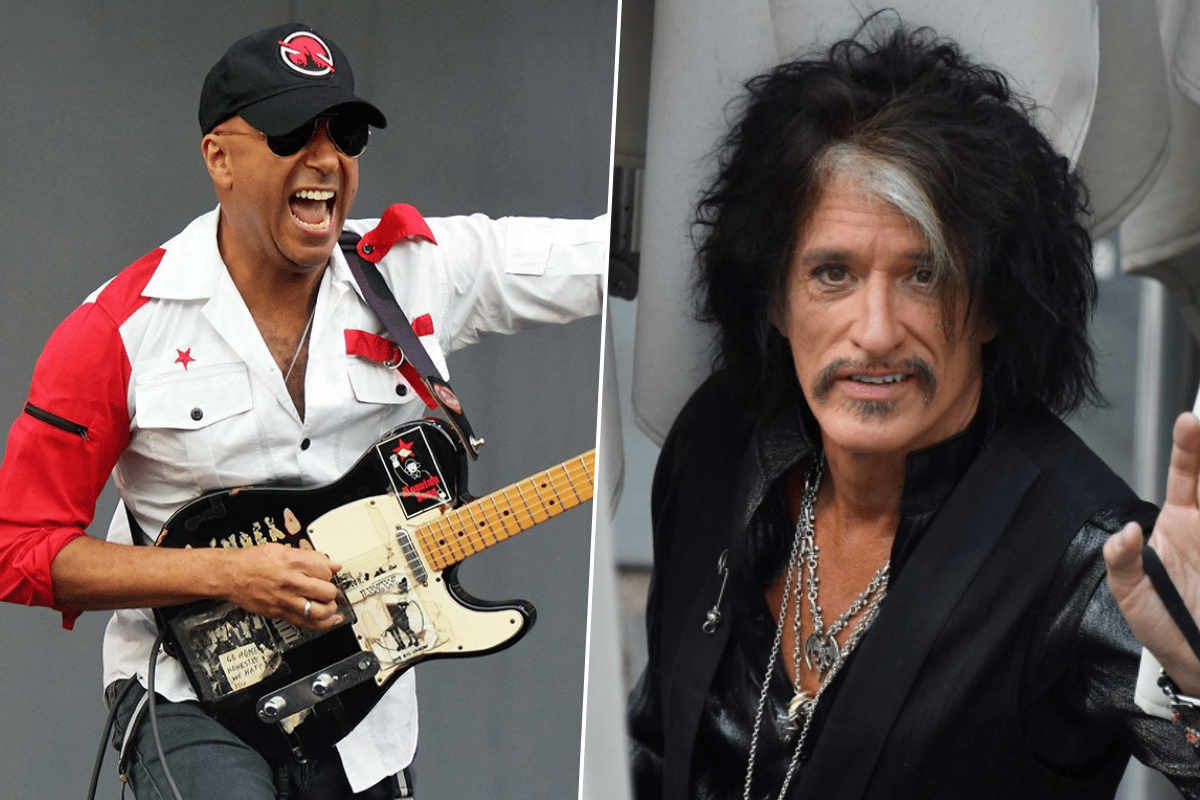 Rage Against The Machine guitarist Tom Morello wrote a special letter to celebrate Aerosmith legend Joe Perry's birthday and showed how he loves him.
With the recent Instagram post, Tom Morello sent a special photo of him and Joe Perry to celebrate Joe Perry's 70th birthday and showed his respect to him. In the photo, Tom was posing alongside Joe. They looked quite cool and happy.
In the letter written by Tom Morello, he was talking about the greatness of Joe Perry. He took fans back to his school days and said that he always thought Aerosmith in the class.
"As a kid I would sit in class daydreaming about which side of Aerosmith 'Rocks' I would play the second I got home from school, not hearing a word the teacher said. Somehow I magically teleported into a life where I got me meet and jam with Joe Perry.

Happy 70th birthday, Joe, you are one of one of the all time greats. Lotsa love and thanks for all that phenomenal rock n roll."
You can find Tom's special post below.