The Emotional Letter About Motley Crue Legend Vince Neil Revealed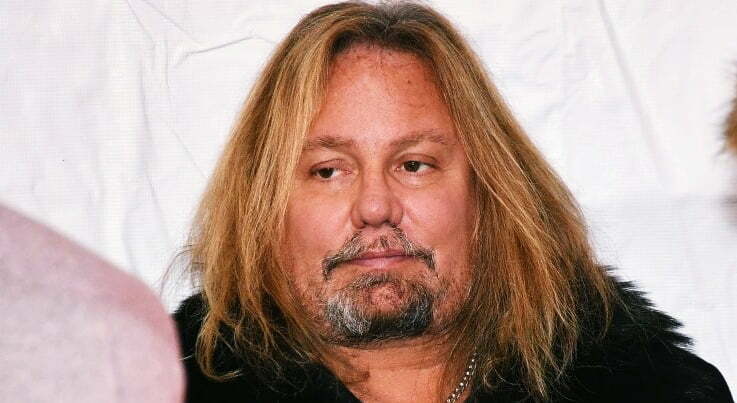 The world-famous American heavy metal heroes Motley Crue legend Vince Neil's girlfriend Rain Hannah has recently shared a birthday photo through her social media account and said emotional words about Vince Neil.
In the celebration letter, she thanked Vince Neil for making her dream come true.
"If you would have told me ten years that I would meet my best friend, lover, partner, and Muse; I would say no, I'm just a dreamer. Well, dreams do come true. Through all our ups and down, we have grown much closer. From finishing each other's sentence to learning every inch of our being."
Rain also said that they keep each other inspiring.
"For every stone that's turned is a new adventure to discover. We keep each other guessing, exploring and inspiring. I love you with my whole-self. You are a very special person that inspire many.
"You're A Star child of light, love, soul and heart. Love you and wish you so many more wonderful birthdays. You special one. Happy Birthday @thevinceneil."
In the middle of December 2019, the band's manager Kovac stated that some members are preparing with a personal trainer and nutritionist for the 2020 reunion stadium shows.
Also, on January 9, Nikki Sixx answered a fan's question about Vince Neil on his Twitter account and said Vince was focused on opening night.
A fan asked: "Not meant in a negative way, I ask and hope I don't get blocked. Vince's health? We love Vince. Your gym posts are always great. You know where I'm going. Trying to be diplomatic."
Nikki Sixx responded: "Vince is killing it. Trainers nutritionists focused on opening night. The whole band is."
https://www.instagram.com/p/B8VckZen2Gn/?utm_source=ig_web_copy_link
Vince is killing it. Trainers nutritionists focused on opening night. 🤘🏽🤘🏽🤘🏽 The whole band is.

— 📷 (@NikkiSixx) January 9, 2020