PEARL JAM Reacts JOE BIDEN's Defeating DONALD TRUMP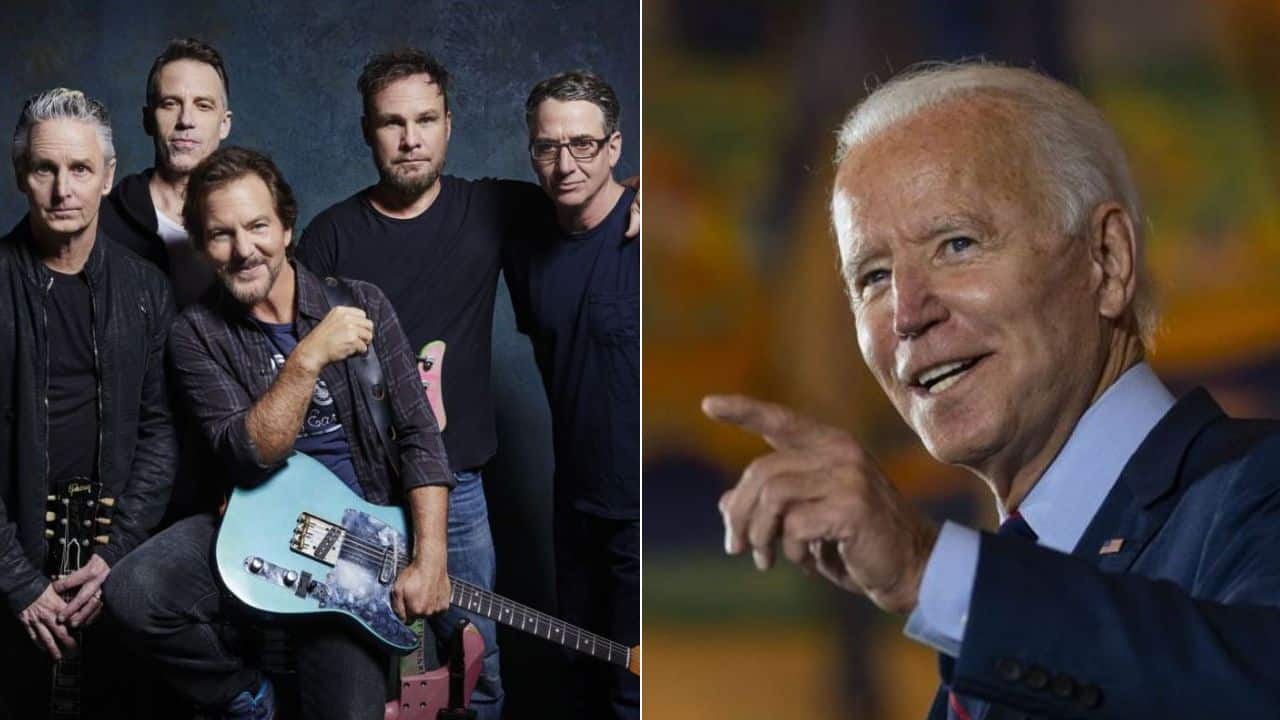 The American rock band Pearl Jam, which formed in Seattle in 1990, broke its silence about the 2020 United States Election and congratulated Joe Biden, who defeated Donald Trump and chosen the 46th president of the United States.
Just a few hours ago, it was officially announced that Joe Biden won the 2020 election against the 45th president of the US, Donald Trump, and became the 46th president of the United States.
In a recent tweet posted on Twitter, Pearl Jam congratulated the current and 46th President of United States, Joe Biden, and the current Vice President, Kamala Harris. With the post, Pearl Jam also touched fans who took the 'PJVotes' pledge and voted for the election.
"Congratulations to President-elect Joe Biden and Vice President-elect Kamala Harris on her historic achievement," Pearl Jam wrote in the social media statement.
"Thanks to all who took the PJVotes pledge and voted this historic election year. Deep gratitude to our many partners including these Pennsylvania change-makers People For the American Way, Make the Road PA, and League of Conservation Voters who worked tirelessly to help their neighbors vote.
"Our work is never done. Hope you will join us, stay engaged now and always. #PJVotes."
Under Pearl Jam's social media post, the band's fans discussed the current situation of the election.
Congratulations to President-elect Joe Biden and Vice President-elect Kamala Harris on her historic achievement.

— Pearl Jam 🇺🇦 (@PearlJam) November 7, 2020
Our work is never done. Hope you will join us, stay engaged now and always. #PJVotes

— Pearl Jam 🇺🇦 (@PearlJam) November 7, 2020