OZZY OSBOURNE Remembers The Epic Moment He Lived With RANDY RHOADS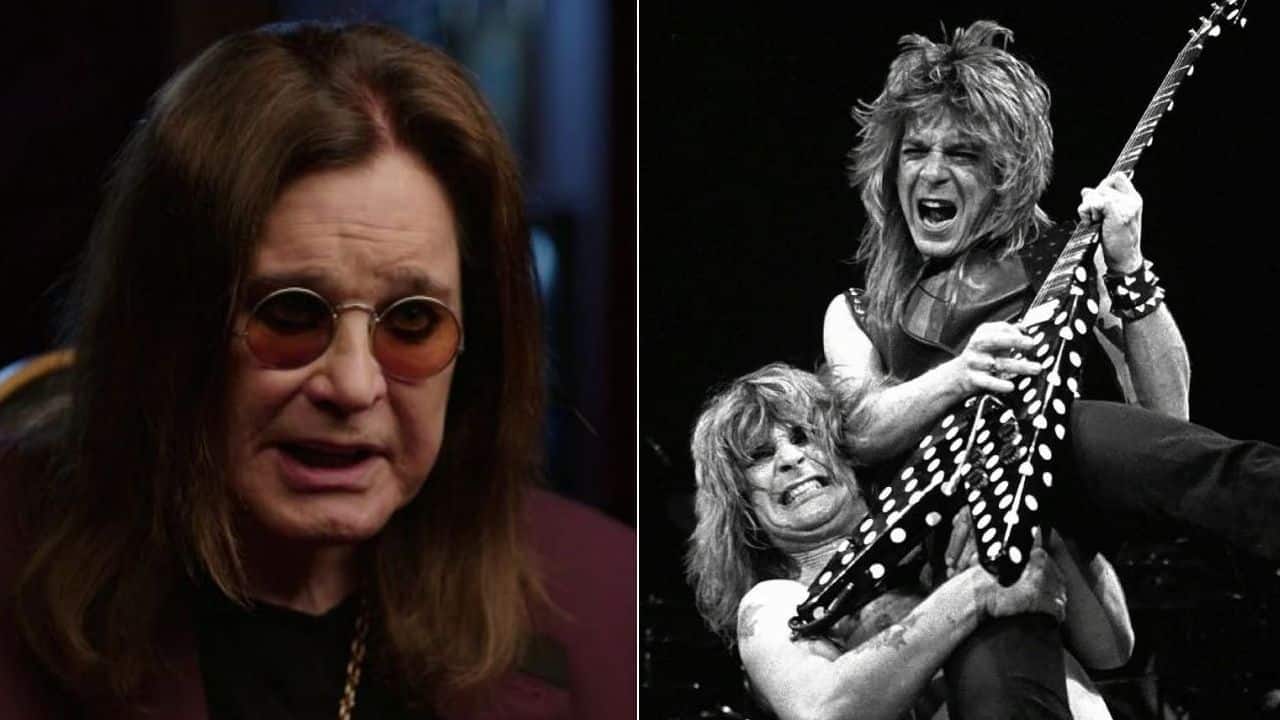 The Prince of Darkness of the rock 'n' roll community, Ozzy Osbourne, has recently appeared to mourn one of his close friends of all time, Randy Rhoads, and to remember his 'Blizzard of Ozz' tour to take fans back to those days.
'Blizzard of Ozz Tour,' which was a debut tour of the heavy metal musician Ozzy Osbourne, has kicked off on September 12th, 1980, and concluded on September 13th, 1981. Randy Rhoads is one of those who was with Ozzy Osbourne and played guitar for him during the tour.
In a recent social media post, Ozzy Osbourne, who updates his social media platforms day by day and tries to contact fans in that way, has remembered his debut tour and shared a pose with Randy Rhoads. With the post, Ozzy Osbourne also mourned his friend Randy Rhoads.
In the photo taken by renowned photographer Ross Halfin, Ozzy Osbourne and Randy Rhoads were on stage and playing side by side, as always. Also, Ozzy Osbourne was wearing nothing on top, just like his known style.
"Blizzard of Ozz Tour #Blizzard40," Ozzy Osbourne wrote in the caption of the photo to describe the moment.
Under Ozzy Osbourne's social media post, people showed how they love Ozzy Osbourne. While a fan named Trish writes, "I love you Ozzy Osbourne," another fan Baker wrote, "Randy <3."
You can find the recent post of Ozzy Osbourne below.
Blizzard of Ozz Tour #Blizzard40
📸: @RossHalfin pic.twitter.com/4M3oO5dYsr

— Ozzy Osbourne (@OzzyOsbourne) November 8, 2020