Nirvana's Kurt Cobain's Widow Shares A Photo While Kissing SLASH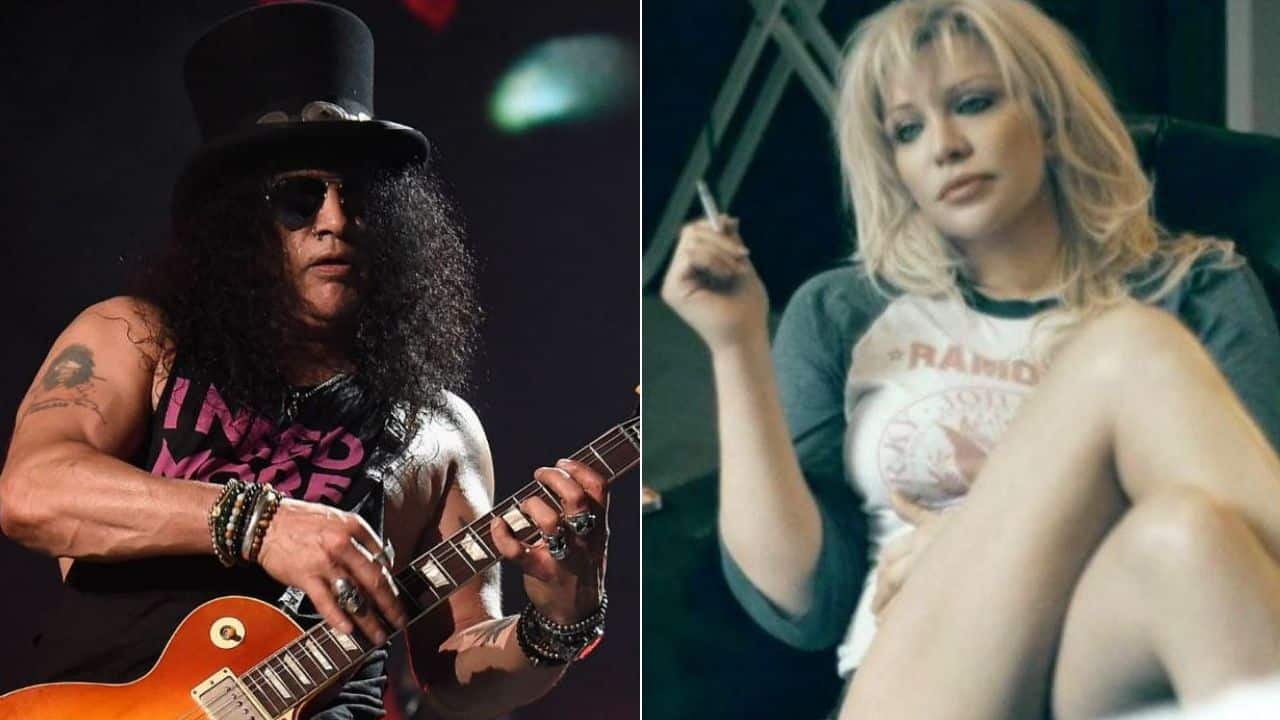 Nirvana legend Kurt Cobain's widow Courtney Love, also known as the singer of the rock band The Hole, has recently added new photos to her Instagram page to contact fans and disclosed a pose while kissing Guns N' Roses guitarist Slash.
In the photo, Courtney Love and Slash was on stage and looked so sincere. They were hugging each other when their performance was ended. Meanwhile, Courtney Love was trying to kiss Guns N' Roses star Slash. Slash was smiling while Courtney was kissing him.
"Vegas/ @slash / Corp gig for bucks/ cheap tricks 'surrender' and a few others I couldn't remember if you paid me," Courtney captioned when she sent the pose.
Under her social media post, people who love Courtney sent good vibes and comments for her. A couple of fans expressed that she changed their life with her music.
You can find the photos shared by her below.