Megadeth's David Ellefson Recalls His 'Little Fun Tour' with HAIL!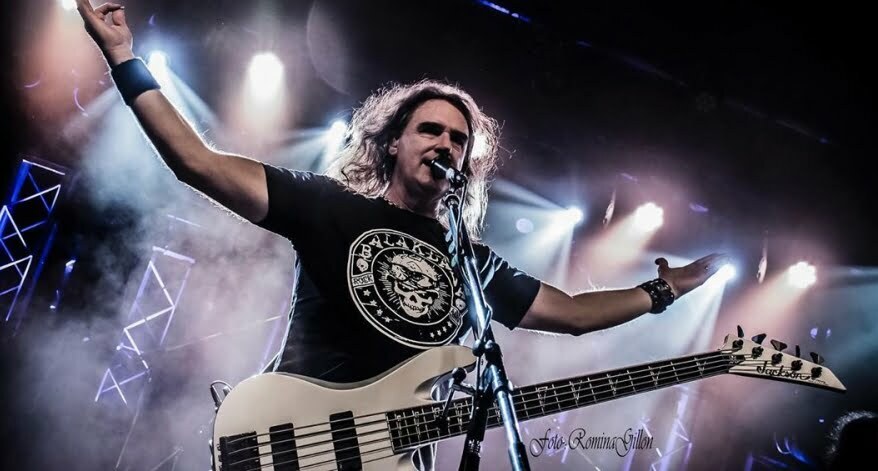 Megadeth bassist David Ellefson has just reposted a rare photo taken from when he went with former Judas Priest lead vocalist Tim "Ripper" Owensus, Hellyeah and Stone Sour drummer Roy Mayorga and Sepultura guitarist Andreas Kisser on a 'little fun tour' with the heavy metal supergroup/tribute band "Hail!" on his social media account and talked about those times. He said, "greats songs, great friends, good food, and good times."
READ: HALESTORM'S 'I MISS THE MISERY' IS AT THE 'BEST ROCK SONGS OF THE DECADE'
You can read what he said about that times below.
"That time (circa 2007) when me, Tim "Ripper" Owensus, Roy Mayorga and Andreas Kisser took our little band HAIL! around Scandinavia for a fun little tour of Finland, Norway & Sweden! After our rehearsal in this submarine factory in Trondheim, we went to the promoter's house and tried Whale for the first time. More like a steak than a fish filet. Greats songs, great friends, good food, good times!"
Here's the photo he shared: