DREAM THEATER Star Talks Flashy On MANGINI's Replacement With MIKE PORTNOY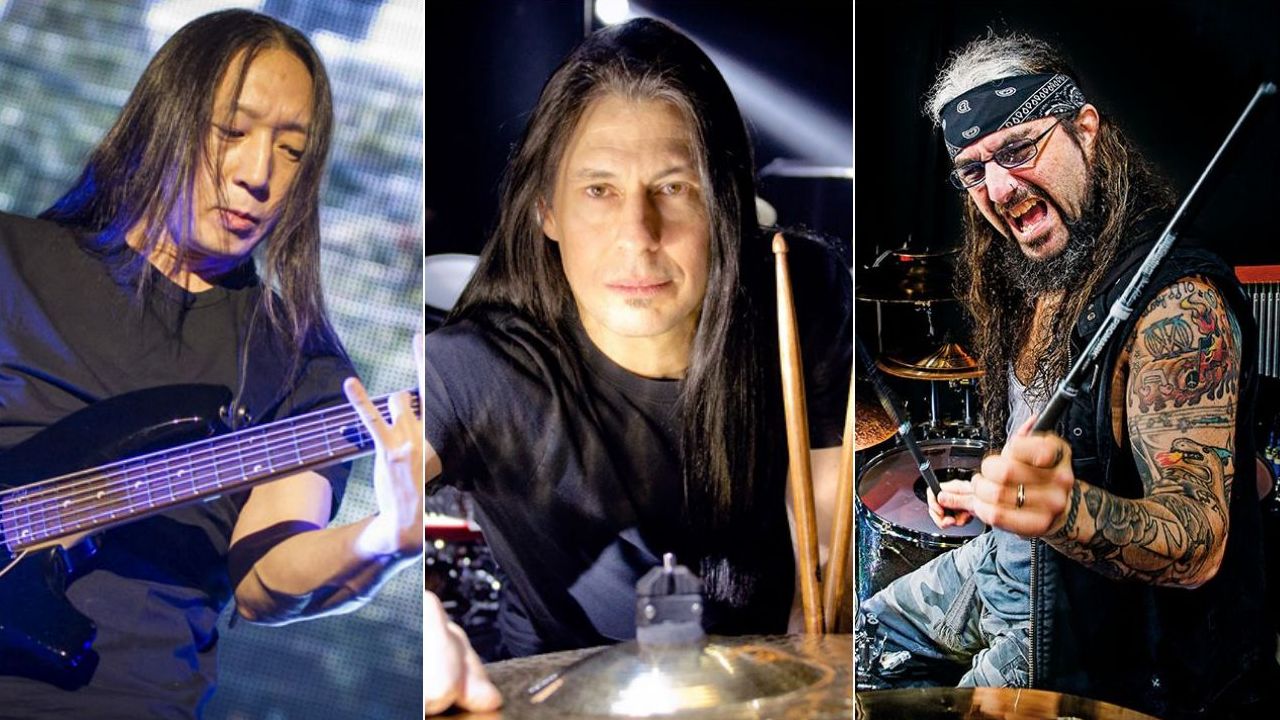 The bassist and a founding member of the progressive metal band Dream Theater, John Myung, talked about his former bandmate Mike Portnoy's replacement with Mike Mangini on drums and discussed Mike Mangini's effect on the band.
Back in 2010, the American drummer Mike Portnoy announced unexpectedly that he departed his band Dream Theater following 25 years of togetherness.
In a recent interview with UG, Dream Theater bassist touched on Mike Mangini's effect on the band and discussed how he dealt with old material. John Myung also thanked Mangini because of his respect for their history.
The interviewer called Mike Portnoy's departing and Mike Mangini's addition to the band is one of the biggest changes in Dream Theater. Later, he asked, "Since you're part of the rhythm section – was there any particular way you had to adapt to Mangini and change your approach to your instrument when compared to playing with Portnoy?", John replied:
"Well – Mike Mangini was very respectful of all the [older] parts and stuff, so there weren't any changes that would alter the songs. So, the material was very respected, and I think that's one of the things that everyone appreciates.
"And that is the thing you have to do when you join a band – there's prior material, and there's history there, you have to respect that. Apart from that, it's great to have Mike Mangini's energy and he adds a lot of life to the band."