Chester Bennington's Mother Shares Sadly Message for Him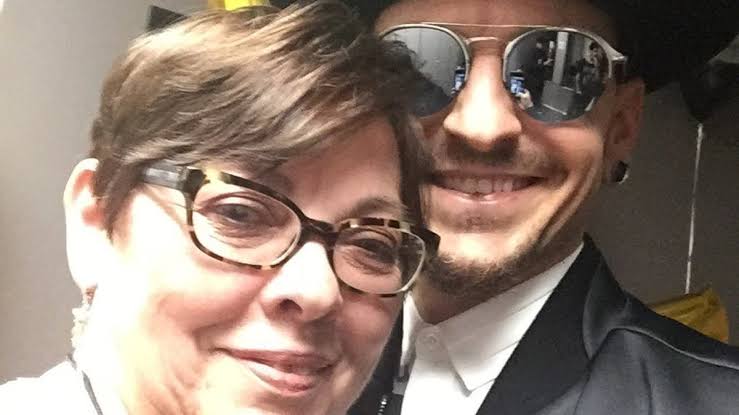 American musician Chester Bennington's mother Susan Eubanks has just shared an heart-wrenching message through Grey Daze's social media accounts for her son Chester Bennington, who died on July 20, 2017.
"It's hard for me to remember a time when Chester didn't tell me he was going to be a rockstar.

He had discovered music at a very young age and I can even recall the first time I saw him sing as a two-year-old mimicking the songs to "Grease!" – he loved to sing Olivia Newton John's!

Music was a constant for him. He was always listening to bands, but it was when he was 13 that he began to tell me that he was going to be a singer. He was trying out for locals bands, playing with friends, and doing what normal teenage boys do when they dream about becoming a "rock star".

I was encouraging, but obviously wanted him to keep his feet firmly planted on the ground and focused on his education.

At 15, he came home with his slightly older friend who seemed immensely older to me in comparison to Chester, Sean Dowdell. I laugh now when I think that Sean was a mere 17 at the time. Sean was forming a local band that was in need of a singer and Chester was eager to fill that role. That band would become Grey Daze.

As any parent would be, I was reluctant to have my 15-year-old son going to clubs but I cautiously gave my permission once I saw how Sean treated Chester, not just a new bandmate, but as a protective older brother. Over the past 25 years, Sean has become a part of our family.

Missing Chester is now part of my daily life but of course, grief comes in waves, so most of the time I was try to remember the joy he brought to me and the happiness his music brought to so many people. It was in that mindset that I gave Sean and my blessing to continue the work he and Chester had begun on reimagining the Grey Daze music.

A year later, Sean very proudly played me the results of his, Mace and Cristin's work, allowing me to be one of the first people to hear it. When that voice rang out, I remembered the teenage Chester and Sean and thought of how remarkable they would have found all of this.

I am grateful that because of Sean's efforts Chester's fans have the opportunity to hear his music again.

Susan Eubanks – December 11th, 2019."
Also, the Phoenix-based grunge metal band Grey Daze has just announced that they would re-record their old materials in honor of Chester Bennington.
You can reach the Instagram post below.