Michael Schenker For His Brother Rudolf: "He Doesn't Have Much Talent As A Guitarist"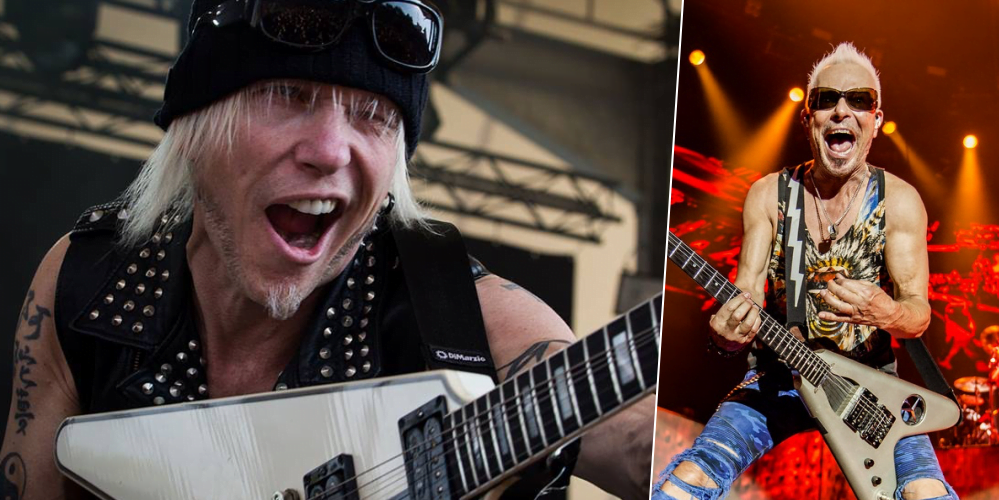 In a new conversation with Guitar World, MSG and UFO legend Michael Schenker has talked about his older brother Rudolf Schenker and stated that he doesn't have much talent as a guitarist.
Michael talked about what they lived in their childhood.
"As the younger brother, I probably ended up wearing his underpants and school uniform, and riding his bike. He was the oldest and I got the hand-me-downs. I didn't look for fame and success, but I became successful."
He said that he did not look to become an icon but he did. He added that the puzzle between them has not been completed yet.
"I didn't look to become an icon, but I became one, it became me. Rudolf focused on those things, but he couldn't get it. It's a strange message – that existence of two brothers who made such a weird success in their own way. The puzzle is not completed yet between us.
"I know there is a reason for this peculiar journey through life between Rudolf and me. I hope I will understand it if I can get another 10 years on the planet. I'm not bitter about the stupid games he played. He was probably very frustrated that everything he wanted was coming to his much younger brother without even trying for it."
Michael stated that he believe he was born to make Rudolf successful and mentioned his Scorpions days.
"I believe I was born to make him successful. Rudolf doesn't have much talent as a guitarist. Without direction, he is lost. He copied everything I did. [Laughs] I needed to pave the path for him.
"I'm not saying that competitively, but with an open heart. I jumpstarted the SCORPIONS. They should be happy instead of acting like I'm some little shit. [Laughs]"