Sodom Shares New Lyric Video for Down On Your Knees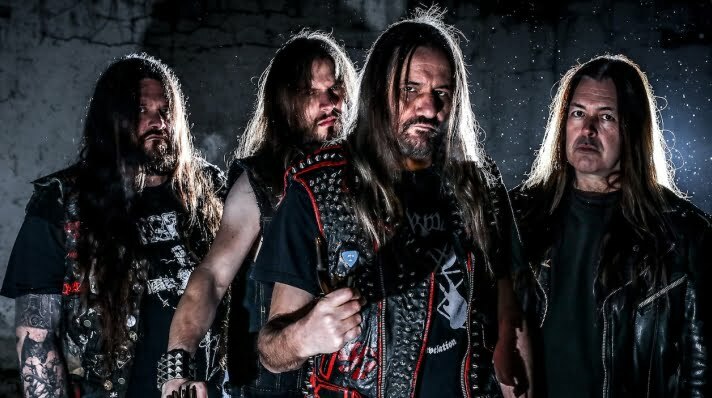 German thrash metal band Sodom recently announced on the band's verified Twitter account that they have released a new lyric video for Down On Your Knees. The song is taken from the forthcoming EP "Out Of The Frontline Trench", which will be released on November 22 via SPV/Steamhammer.
You can pre-order the EP here.
Tom Angelripper recently spoke about the song: "Postcards and letters from my granddad, which I discovered among the things he left behind when he died, and some TV documentaries have given me a vague idea of what it must have been like for soldiers back in those days to leave their trenches and face those life-threatening battles."
SODOM 2019/2020 Tour Dates
2019
Nov 09 – Helsinki – Steel Chaos Festival
Dec 04 – San Jose – Centro de Eventos Pedregal
Dec 13 – Eindhoven – Metal Meeting
Dec 27 – Andernach – JUZ
Dec 28 – Lingen – Alter Schlachthof
Dec 29 – Aschaffenburg – Colos-Saal
Dec 30 – Oberhausen – Turbinenhalle
2020
Jan 24 – San Fernando – Evil Confrontation Festival 2020
May 15-16 – Hyvinkää – Steelfest 2020
Jun 11-13 – Uttenhofen – Aaargh Festival
Jun 11-13 – Gardelegen – Metal Frenzy Open Air
Jun 13 – Hauptmannsgrün – Chronical Moshers Open Air
Jul 18 – Fritzlar – Rock am Stück
Jul 30 – Aug 01 – Wacken – Wacken Open Air
Aug 01 – Ostrava – Ostrava V Plamenech