Motley Crue singer Vince Neil, who has 592k followers on Instagram for now, has recently added a new post on his Instagram to contact his fans and shared a piece of a romantic moment he lived with his girlfriend.
In the photo, Vince Neil and his girlfriend Vince Neil were on the beach. Vince Neil was looking at his girlfriend with love. It looked like he fell in love with her. He wore a beach hat and looked very iconic as his previous appearances.
When Vince Neil sent the photo, he mentioned his love for her. "I love you with my whole heart @rainhannah," Vince Neil captioned. He also added a heart emoji at the end of his caption.
As his other social media posts, Vince Neil closed the post to commenting.
Motley Crue are preparing to kick off its Stadium Tour with Def Leppard, Poison, and Joan Jett & The Blackhearts. As reported, the band's postponed Stadium Tour will be kicked off on June 19 in Nashville.
Here's the social media post: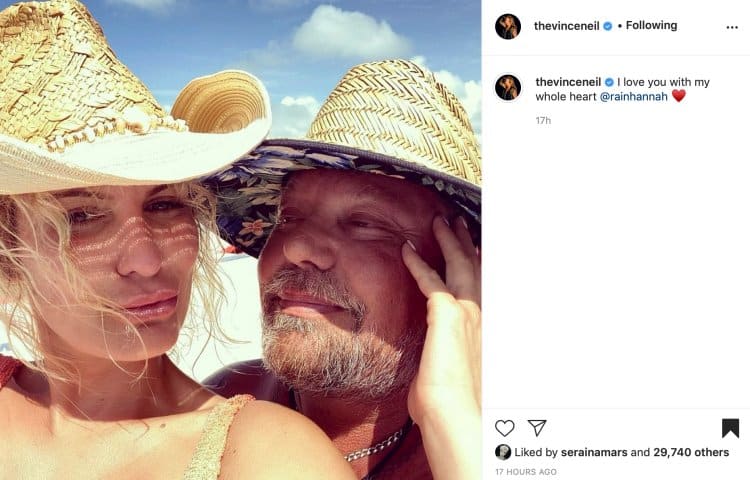 Click here to see the post.