The world-known rock band KISS bassist Gene Simmons' daughter Sophie Simmons took to her Instagram stories to give exciting news for her 260k followers and posed in black panties.
As you know, Sophie was in quarantine for about a week. During her quarantine days, she updated her official account to contact her fans. She mesmerized them with her stunning photos just like her recent pose.
In her photo, the daughter of KISS bassist, Sophie, has sent a mirror selfie. As you can see below, she wore a black crop top and black panties on the bottom. She was looking gorgeous as in her previous appearances.
When Sophie contacted her fans with the photo, she gave exciting news to them and asked if they want new release announcements this week.
"6:03:07 pm, Saturday. Who's ready for more releases this week?" Sophie write.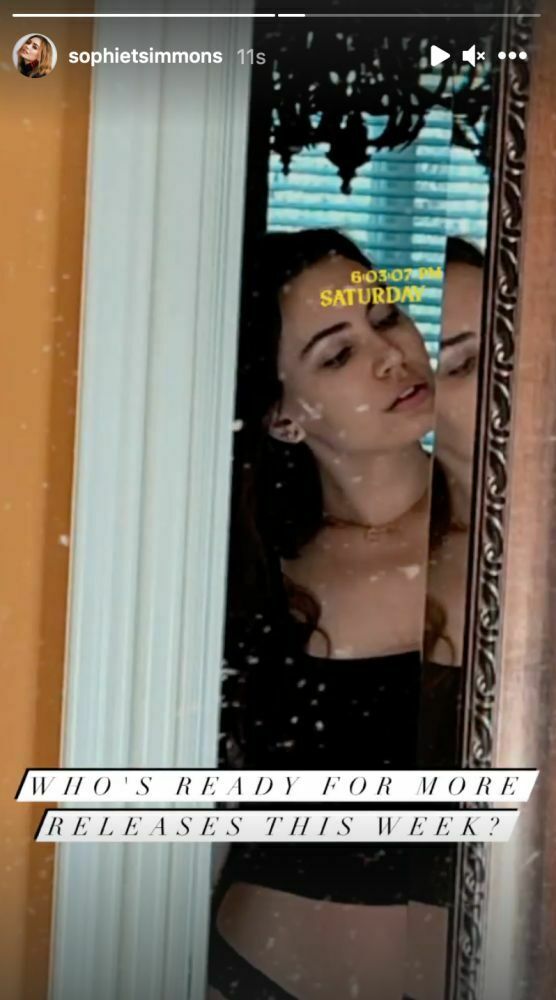 She Was Looking Fascinating In A Black Crop Top
When she announced her quarantine first, Sophie has sent an Instagram story. She was looking beautiful in her black crop top.
"Wednesday. Day 2 haus quarantine," Sophie write.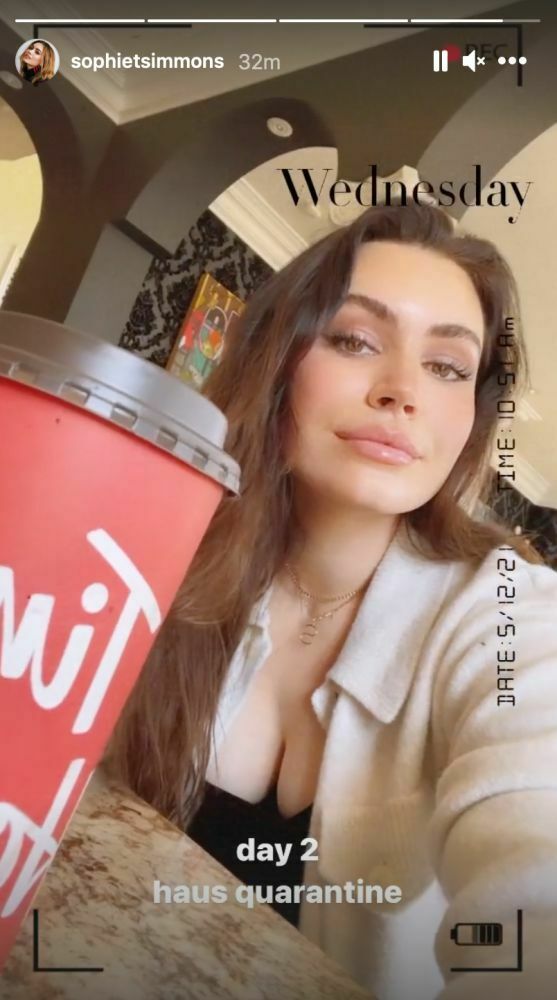 She Mesmerized In White Blouse
During her quarantine days, Sophie appeared in a white blouse. Her bra was also appearing under her clothes. As in her previous moments, Sophie was looking gorgeous.
"Thursday, May 13, 2021," she said in the photo.