The Birmingham-based heavy metal band Black Sabbath singer Ozzy Osbourne's model daughter, Kelly Osbourne, has just shared a new photo and video to her 2.3m Instagram followers and stunned them with her new hairstyle.
In the photo, Kelly was posing in a hair studio. She was sitting down on a chair and posing on her left side. Her hair was long and purple more than before. She looked gorgeous in her famous makeup.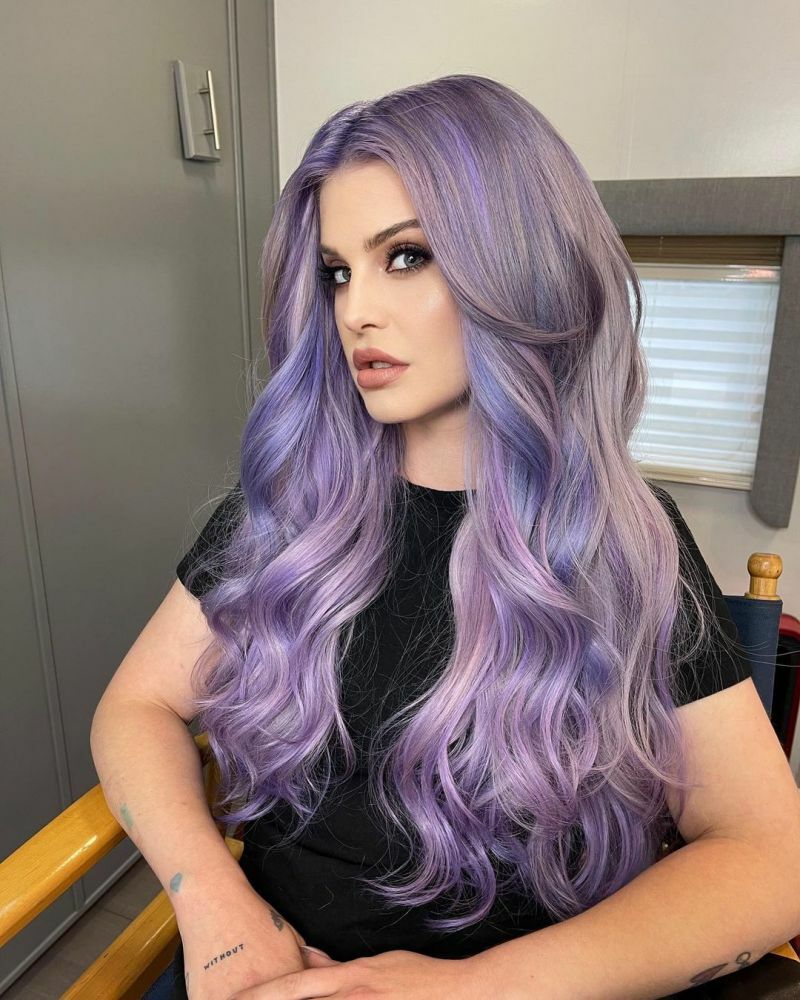 She Says She's Ready For New Hair
Sending the photo, Kelly has shared a piece of words to reveal her thoughts about her new hairstyle. She looked very exciting about her current color and style of her hair.
"New hair, says Osbourne. "New outlook!!"
In the comments of her photo, her followers and close friends have shared some words to touch her beauty. They've looked as excited as Kelly Osbourne.
Kelly Expresses Her Excitement On New Style
In addition to her Instagram post, Kelly has sent a few videos through her Instagram Stories and showed off her excitement about her new hairstyle.
She looked very happy in each videos.
Here are a few screenshots taken from those videos: