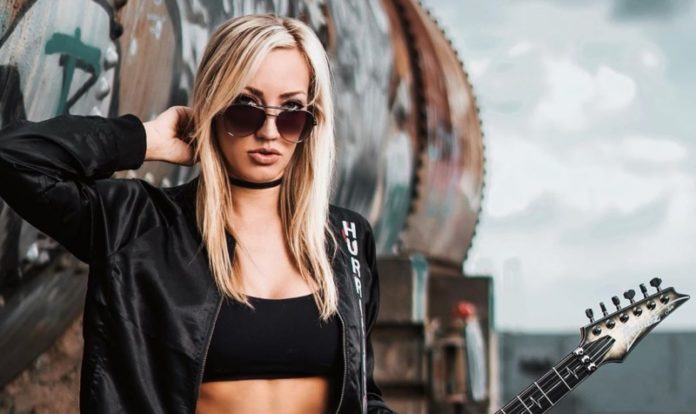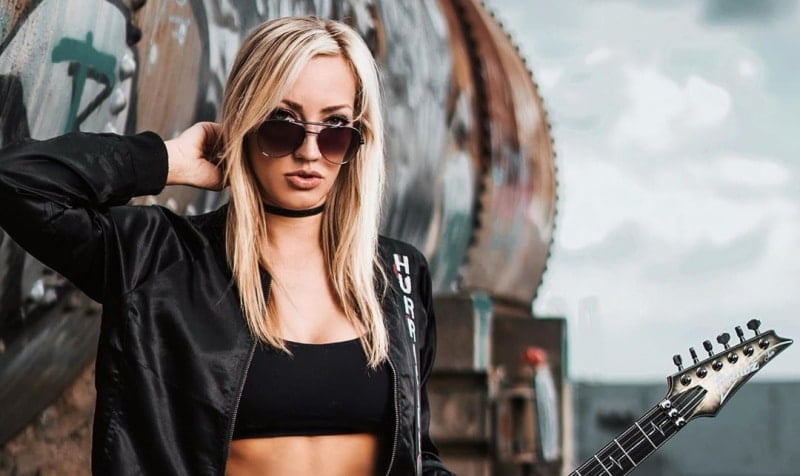 Alice Cooper's touring guitarist Nita Strauss has just sent a new photo through her social media account and sent her support to her fans about they should support each other for the hard things.
Nita posted the statement with one of the strongest photos of her. In the photo taken at Los Angeles, Nita was lifting her guitar up in the air and showing how strong she was.
She sent the photo with following powerful letter including the special words of successful writer Joseph Campbell: "'You enter the forest at the darkest point, where there is no path. Where there is a way or path, it is someone else's; each human being is a unique phenomenon. The idea is to find your own pathway to bliss.' Joseph Campbell.
"No matter how hard things get, remember that you are walking a path uniquely your own. There is no one size fits all solution to every problem. We're all navigating a new situation the best way that we know how.
"At times like this, elevate and support each other more than ever before! You don't always know where someone else's journey is taking them."
The photo attracted great interest by fans who love Nita. They expressed in the comments of the post that they agree with her and they will help people who need it. They also said that they miss her and looking forward to the first show.