Adrian Smith Reveals The Unheard Thing Paul McCarney & Johnny Cash Said About Iron Maiden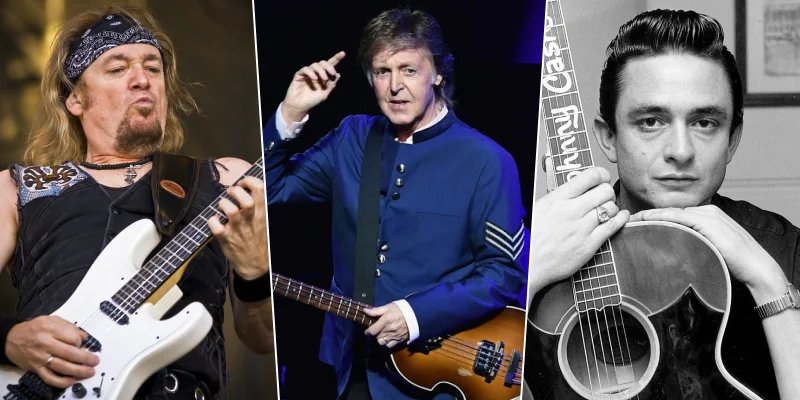 In a new conversation with Talk Is Jericho, Adrian Smith, the guitarist of the English rock band Iron Maiden, who played over 2000 live shows throughout its career, has talked about Dave Murray's first meeting with The Beatles star Paul McCartney and Johnny Cash and revealed rare-known moments between them for the first time.
Anywhere in the interview, while Adrian talks about Dave's first meeting with Paul McCartney, he revealed what the first sentence Paul said to him. He then stated that Johnny has also said the same sentence, and added how bizarre it was.
"Dave Murray said he met Paul McCartney, and the first thing Paul McCartney said was, 'Oh, my kids got pictures of Iron Maiden over their wall.'
"Johnny Cash said the same thing – I mean, how bizarre is that? Johnny Cash turned up at a soundcheck of ours once, we have a soundcheck at this club, and all of a sudden this guy walks in, in a long, black gunfire coat."
Adrian also talked about how Johnny Cash the great singer is.
"I'm standing on the stage playing 'Wrathchild' or something, and I think to myself, 'Bloody hell, that's Johnny Cash!'
"So, we finish the soundcheck, head to our dressing room, and here comes Johnny. Loveliest guy, really great energy. And he's with his band, and he said to me, 'My grandkids love you guys.' Of course, I got his autograph. [Laughs]"