Guns N' Roses bassist Duff McKagan has slapped his beautiful and model wife Susan Holmes McKagan's booty to get their fans' attention in a video that shared on his wife's official Instagram account.
In the video, Duff McKagan was sitting on the couch and having fun with friends. Meanwhile, his wife Susan was on him and lay down on the couch. She was wearing latex pants, and her booty was in front of his husband Duff's face. After all, Duff McKagan has slapped her booty two times and got their fans' attention.
McKagan got their fans' attention to reveal their podcast scheduled on Sirius XM's Ozzy's Boneyard. He was giving information to his fans and sharing when the podcast will be aired.
"Hear an extra encore of Three Chords and the Truth every Saturday night at 10PM pacific starting tonight on Sirius XM's Ozzy's Boneyard channel 38," they've said in the caption. "Full broadcast schedule below (all pst): Friday 8am, Saturday 6am + 10pm, Sunday 12pm, Monday 4am, Tuesday 8pm."
Wife Reacts To Their Moment With Duff McKagan
In the post that was shared on his wife's Instagram account, Mrs. McKagan was sending a piece of words about the moment. Looking beautiful in her latex pants, Susan was showed off how satisfied she was.
Speaking about the moment, the beautiful model commented to tell that they got their fans' attention.
"Now that we've UHUMmM got your attention," she reacted.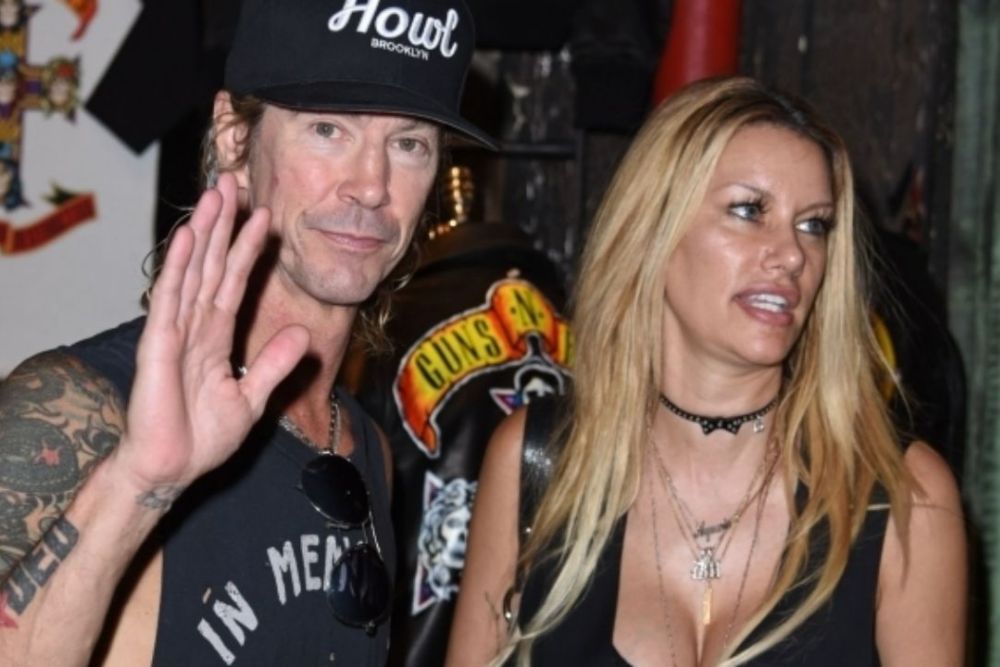 Fans and Musicians Makes Heartwarming Comments
At press time, Susan's social media post was liked by more than 18,000 people. Meantime, more than 550 people have commented on the video to show off their reaction to them.
At the top, there was a familiar name to the rock and roll community, Halestorm singer Lzzy Hale. She said: "Git it." She also added a flame emoji at the end of her comment.
One of the close friends of Susan and a beautiful model, Zita Vass, has also appeared in the comment and said: "Hahah this is brilliant."