Former Van Halen singer and frontman Sammy Hagar's lovely daughter, Kama Hagar, has just updated her official Instagram account to try to keep people calm amid the ongoing coronavirus pandemic and election days. She posed to show her extraordinary beauty.
With the recent post shared on her Instagram, the wellness coach Kama Hagar, who has 9.8k followers on Instagram, aimed to encourage and keep people calm these days. She posed specially for them and showed her beauty while hanging out in a public.
In the photo taken in Malibu, California, the beautiful artist was in nature. She was posing in front of the trees and exposing her beauty while wearing jean shorts. She collaborated her shorts with a black-white colored long cardigan. Kama looked gorgeous, as always, while showing her style in front of the people.
When she was trying to keep people calm, Kama wrote three tips for them. She touched lessons, also saying that they should be skeptical even of certainty. At the end of her words, Kama sent peace, love, and hope to people who worries about the future.
Later that, her father, Sammy Hagar, used the comments to express his daughter's beauty. Although Kama has spoken out about the important and serious issues, Sammy Hagar said that she wrote a fashion statement. He also added that he liked her words.
Kama Hagar captioned:
"3 tips to find calm in this chaos:
1. Look for lessons
2. Take nothing for granted
3. Practice acceptance
Read my latest blog to learn how to implicate each into your life this week. Sending you peace, love and hope."
Sammy Hagar wrote, "What a fashion statement but that is my dear. I hope you're not trying to fit in with the background. Love your words."
Sammy Hagar daughter Kama Hagar's gorgeous beauty can be seen below.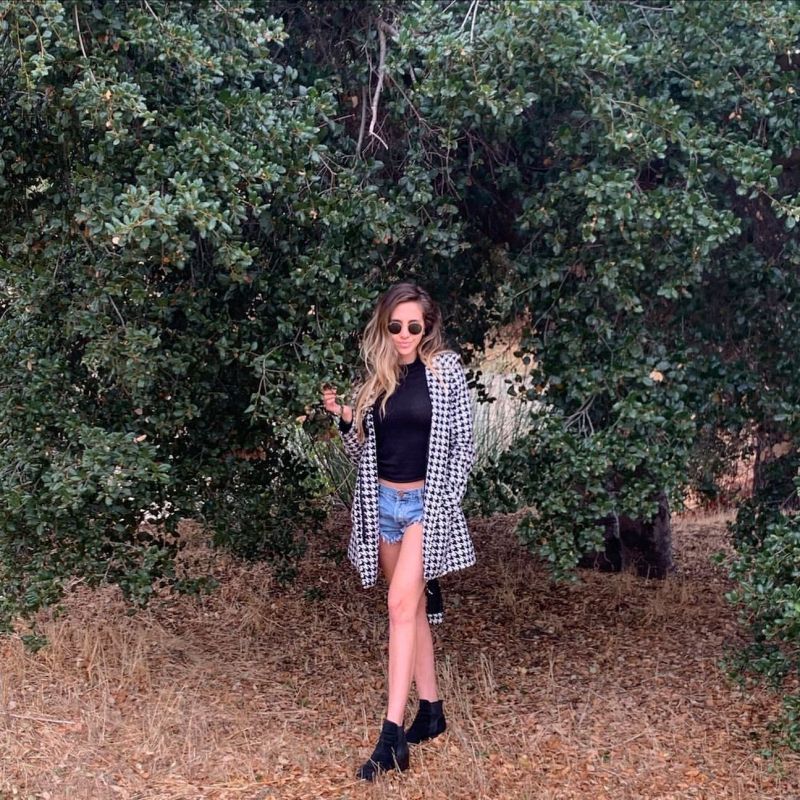 Click here to reach the post.