The world-known heavy metal band Slipknot frontman Corey Taylor's dancer wife, Alicia Taylor, who is known as a founder of the rock dance group Cherry Bombs, looked mesmerizing in a leopard bra and super-tight black pants.
Recently, Alicia Taylor took to her official Instagram and Twitter accounts to show off her beauty in the new photos.
On Twitter, Alicia's mind-blowing pose has been revealed by Mickey Fitzpatrick who took the photo. In the photo, Alicia was posing in the middle of a street and fascinated followers while wearing a leopard-detailed bra. She was looking flashy in her fashion makeup.
"Peggy Bundy 2.0," Alicia tweeted on the photo.
Peggy Bundy 2.0 https://t.co/4LM7iCPbAA

— uh-lee-see-yuh Taylor (@AliciaETaylor) May 2, 2021
Meanwhile, she has sent two more photos by using her official Instagram account and contacted followers in a special way.
In her Instagram photo, Alicia was posing in skin-tight black pants. She wore a black t-shirt to mention her passion for scary movies.
"Having such a great time at @spookyempire rocking one of the latest @frightrags designs," she captioned. "What's your favorite scary movie from recent years? Mine is Hereditary- but I hear Lake Mungo is a must see."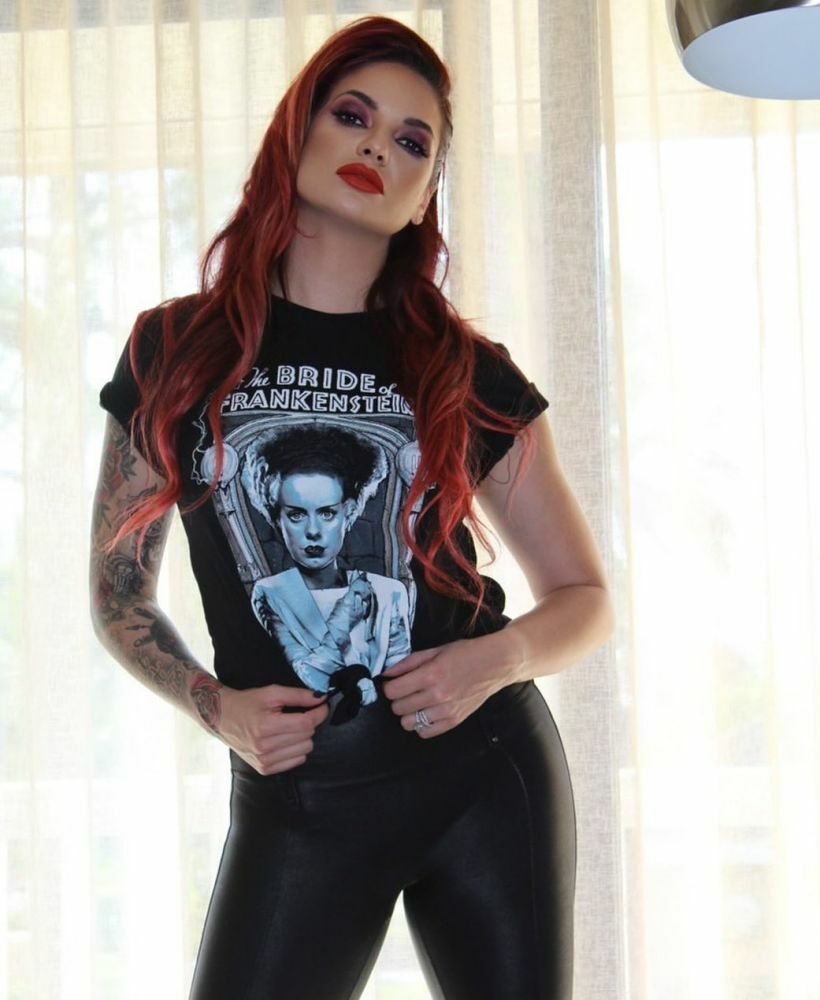 In addition to her post, she took to her Instagram stories to reveal another pose of herself. This time, Alicia wore a painted bra and looked fascinating.