Former Van Halen singer and frontman Sammy Hagar's daughter, Kama Hagar, has just appeared to share a piece of moments from her vacation and showed off her extraordinary beauty in a green bikini.
The wellness coach Kama Hagar, who has 9.8k followers on Instagram, updates her social media platforms to entertain people and make them laugh these days. With the recent Instagram post, she also showed how a gorgeous body she had.
In the post, there were 8-different poses. The front photo was taken while Kama was jumping in the sea. Her hands were rising to the sky. She wore a green bikini and disclosed her gorgeous beauty.
Hagar sent the photo, writing, "'This was more than I could've ever expected,' a retreat attendee said to @rachelorourke @molliemopenshaw and I this weekend.
"If I'm completely honest, I agree. It was magical. Unforgettable. Clarifying + transformative.
"From icy lake jumps and forest baths to meditations and journaling to stories, games and delish vegetarian food, this soul-nourishing Clarity Through Change Retreat brought us closer to ourselves and to each other."
Later, Sammy Hagar reacted her photo and wrote, "I love this whole thing next time you do one of these retreats I'm coming. And I'm not gonna pay I need to be compted! Pop."
You can find the photo below.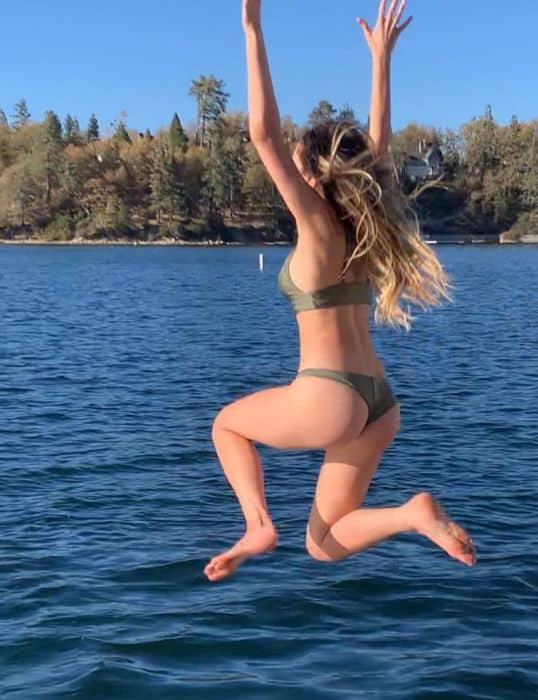 Click here to watch the video.