Rain Hannah, girlfriend of the heavy metal band Motley Crue singer Vince Neil, took to her Instagram account to share a piece of the moment from her daily life and reacted by boyfriend Vince Neil.
As we saw in the photo, Rain, who has been doing workouts to stay fit, was wearing a blue bikini while lying down on the pool. She combined her bikini body with sunglasses and a beach hat. Her body was looking gorgeous, as always.
"Ready for Summer," she captioned on the photo. Meanwhile, she added peace, an umbrella, and a smiling face with sunglasses emoji at the end of her caption.
In the comments, her boyfriend Vince Neil was appeared to react to her body and beauty.
"Summertime," Vince said. "Oh Yea!!"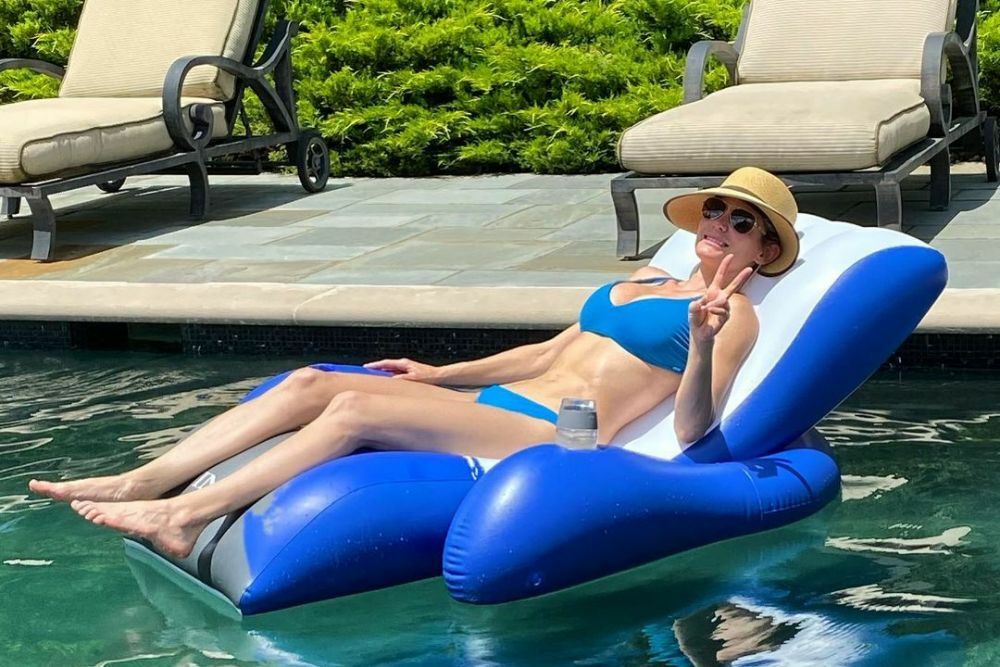 Vince Neil's Current Body Condition
Although he was criticized harshly by Motley Crue fans, Vince Neil looks cool in his latest appearance in Franklin, Tennessee.
With the appearance, Vince Neil surprised School of Rock students in Tennessee. He mesmerized them with his unique performance and happy face. Also, in his appearance made on April 22, Vince Neil looked as same his previous body condition.
You can find a piece of photos from Vince Neil's recent appearance below.