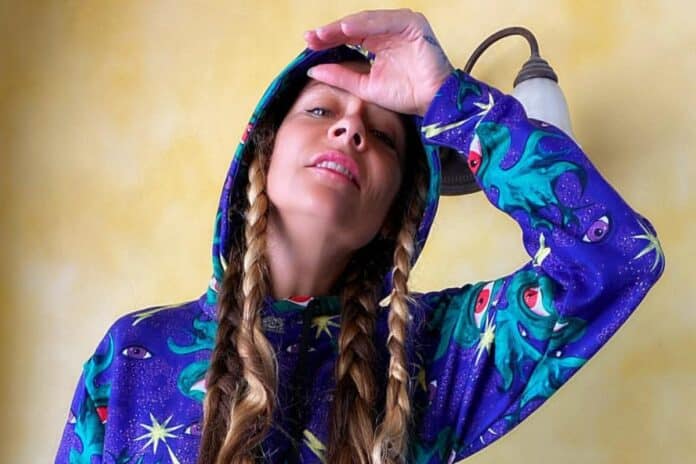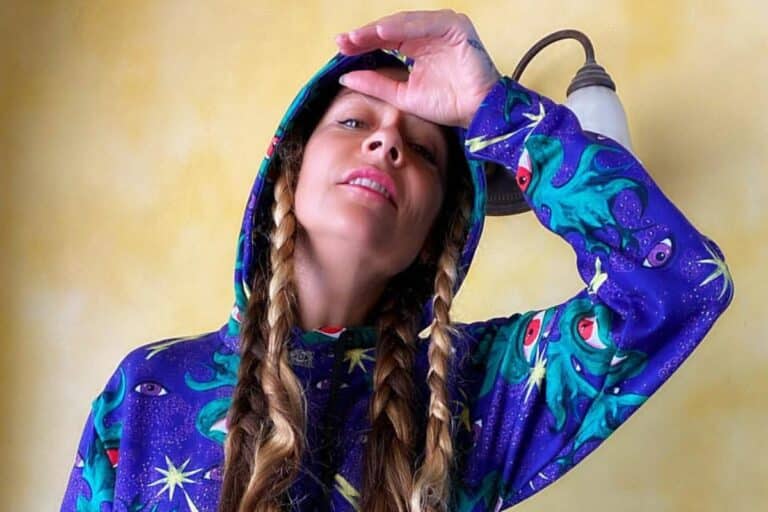 The world-famous heavy metal band Metallica bassist Robert Trujillo's wife, Chloe Trujillo, also known as the painter, took to her social channel to show her beauty and wished good days to her social media followers by sharing a photo of herself.
Recently, Metallica man's wife added a new photo to her official Instagram account and sent good vibes to raise her fans' morale during these difficult coronavirus days. She posted a powerful pose to wish good wishes.
In the photo, Chloe was standing alongside a blue wooden door. She was wearing a black top and mesmerizing with it. She stunned fans on her top because she had no bra and her nipples were appearing.
In the caption, she wrote:
"Gute Morgen
Bonjour
Holà
Trying to stay grateful, and ready to do my little yoga routine…"
Her photo attracted huge interest from people who follower her. They wished good vibes to her and thanked her for the powerful letter.