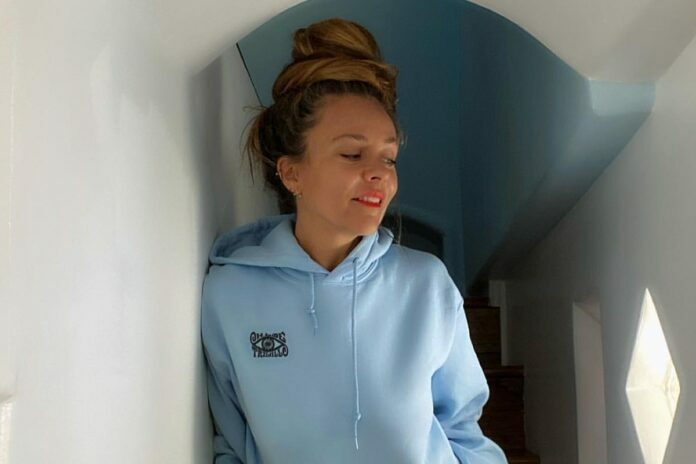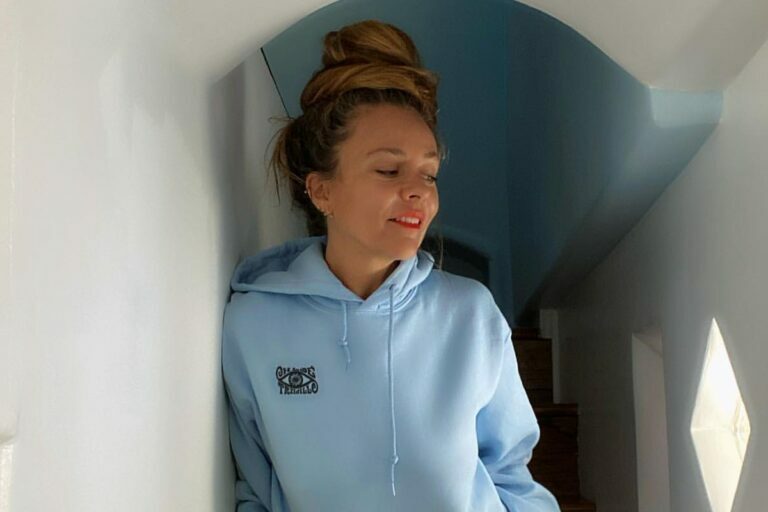 Metallica's legendary bassist Robert Trujillo's painter wife, Chloe Trujillo, showed off her gorgeous body to wish good night to her fans via her social media.
With the recent Instagram photo shared by the successful woman, Chloe was posed on her back while holding her hair. She appeared to reveal a special pose to her fans and mesmerized them by sharing that.
In the photo, she was wearing an eye sweatshirt and wished good night to her fans by using that. Except for her sweatshirt, she was wearing nothing on her bottom and posing while wearing no panties.
"Eye wish you goodnight," Chloe wrote in the caption.
In the comments of the photo, while a fan Javi writes, "Wow! so cool! very nice Chloe," other fans sent heart emojis for her beauty.