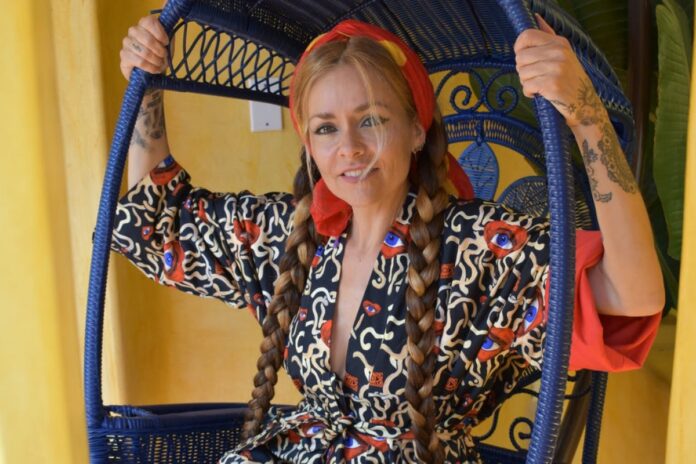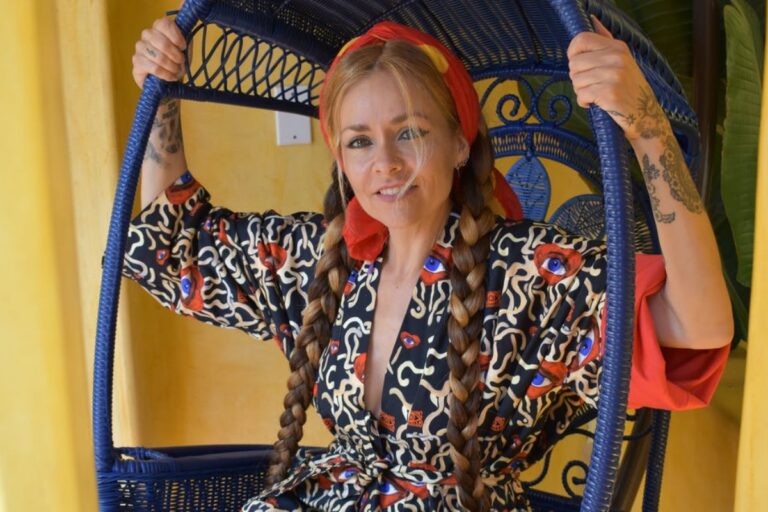 Metallica's legendary bassist Robert Trujillo's wife, Chloe Trujillo, showed her waist-tattoo with a stunning pose and received praises with it.
With the recent Instagram post, Chloe Trujillo appeared to show her tattoo. She contacted fans with the post she shared and received fans' praises with that pose.
In the pose, she was posing in her house while sitting at the stairways. She was wearing a leopard dress and looking stunning as always. She had a wing tattoo on her waist and showing it in a hot way.
In the caption, Chloe mentioned her sweatshirt and said:
"I know it's dark. Just had this new cropped top printed and wanted to try it on, it's navy blue and super soft, with my « aligning » artwork in the back. Blues on blues."
In the comments of the photo, her social media fans attracted huge interest and wrote good comments about her.
Chloe's social media post can be seen below.