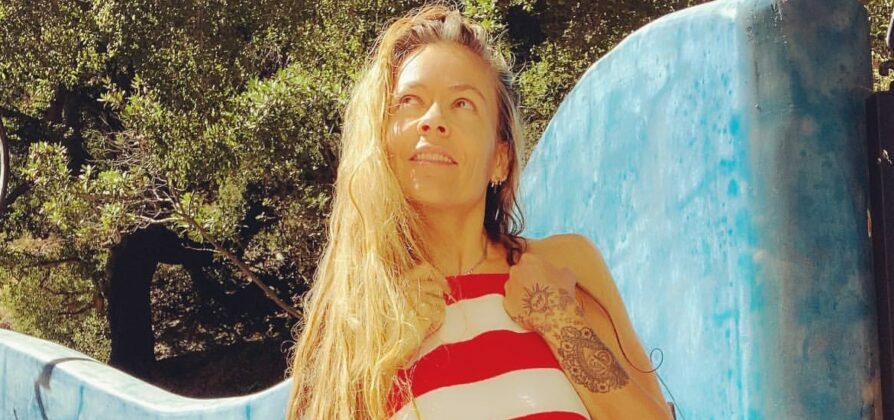 Metallica bassist Robert Trujillo's wife, Chloe Trujillo, also known as the painter, kept in touch with her fans via her social channels and showed her beauty before her sleep.
With a recent social media post she shared through her Instagram account, the successful painter posed for her fans and contacted them before going to sleep. In the photo, she was posing in her room while sitting in front of the camera.
When we look at her style, she was wearing a black nightdress and wearing a necklace. She was holding her hair while smiling across the camera. She looked quite happy as before.
In the caption, Chloe revealed what she did before her sleep time. She mentioned the secret of the good sleep and shared it with her fans.
She wrote the following words in the caption:
"A little dance before bed and I sleep better… goodnight."
Under the post, her social media fans commented on it and shared their thoughts about her looking. While many fans wished good night for her, some of them wrote how a great girl she is.