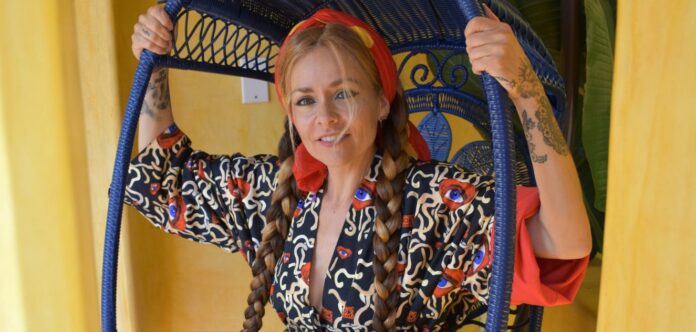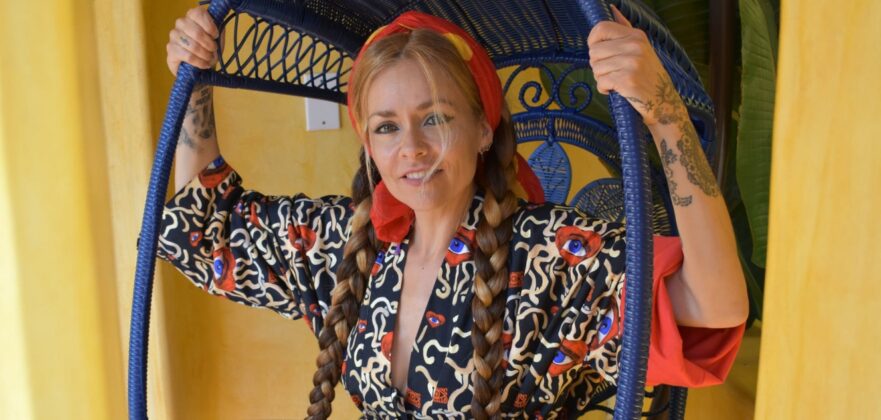 The Grammy Award-winner heavy metal band Metallica's legendary bassist Robert Trujillo's wife, Chloe Trujillo, also known as the painter/musician from America, made her latest appearance on her official social channel and showed her beauty in a black bodysuit.
With a recent photo she shared on her official Instagram, Chloe contacted her fans and showed her gorgeous body while giving huge news to her fans. She sent a photo of herself to show the greatness of her.
In the photo, Chloe was wearing a pink hoodie and black bodysuit. In addition to her hoodie and bodysuit, she made a great touch to her style by wearing pink long socks. She was posing while looking somewhere else.
In the caption, Chloe wrote to give huge news and describe her admiration to the hoodies:
"New hoodies coming soon. This one is my favorite for ballet warm-ups at home! Paired with the Spirit bodysuit, perfect combo. The cropped shining heart hoodie is coming soon."
Under her social media post, Chloe's social media fans wrote as a comment that how a great body she had. Many of them mentioned the coolness of the hoodie.